Law Firms CRM Software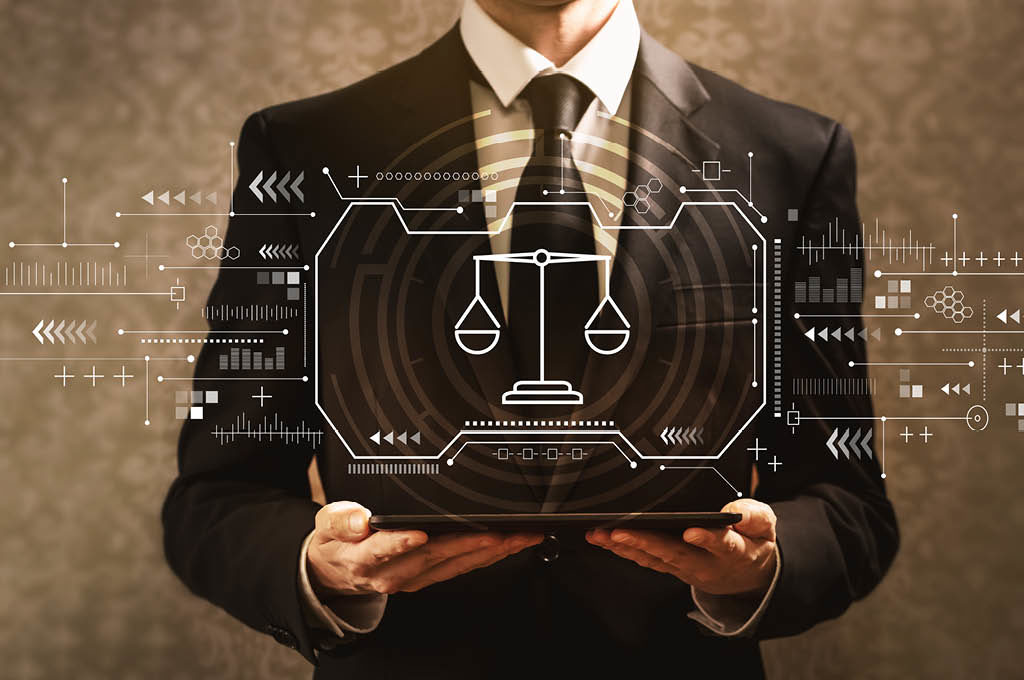 Law Firms CRM Software – Owning a Law firm is not an easy thing. But it becomes more difficult when you don't prefer any automation. It is hard for anyone to manage the team & your clients properly in one place. So, CRMs are worth it for legal consultancy and law firms. Legal service-providing agencies can yield multiple benefits by implementing a relevant CRM solution in their daily processes.
Therefore, law firms' CRM software plays an integral part when it comes to maintaining healthier client relations, data, and other sorts of necessities. In the current data-driven & digital scenario, there are numerous tasks and activities that law agencies need to perform on a daily basis. Sometimes they become intricated to further begets complexities in the routine business processes. But if you automate as many of them as possible, it will lead to enhanced productivity and efficiency.
What is Law Firm CRM?
A CRM (Client or Customer Relationship Management) software could be explained as a client contacts database, featuring a to-do list, calendar, and some other integrations. But it is much more than this.
A great law firm's CRM software offers you a systematic approach to help you maintain and strengthen client relations and trust. It is a pivotal organ of the comprehensive legal marketing plan. They stay invaluable tools for lawyer and law companies that ensure not only better customer relationship management but also improve team collaboration.
Why Should Law Firms Use CRM Software?
Online CRMs are quite beneficial for legal and law agencies. Hectic routines of lawyers lead to boredom to results in client loss. They need to deal with complicated tasks and lots of information to carry on the processes.
It begets the need for a paperless work environment that is very much possible by adapting the right CRM.
Installing a CRM can spawn various benefits for a legal consultant as follow:
First, good CRM helps firms build and send custom forms, generate contracts with e-signature & fee agreements, accept online payments, send invoices, etc.
Further, the tool help companies interact with their potential prospects and approach new ones. They also ensure a consolidated bond between customers and organizations.
Marketing is essential for any business, including law firms. Therefore, CRMs offer a one-stop solution to centralized your marketing strategies for generating new clients and retaining existing ones.
The law firm CRM allows attorneys to have clear communication with individuals and corporate clients. Interaction becomes simpler via the centralized database of client information.
When you have to deal with multiple partners, lawyers in the same case, CRMs are there to help you manage records from different resources.
One of the biggest advantages of configuring a law CRM is that it makes your life a bit easier by automating your workflows of utmost importance.
Similarly, CRM software is able to reduce the training time of new employees using integrated tools.
Via a CRM, you respond to emails in a timely manner that solidifies the chances of customer retention.
List of the Best Law Firms CRM Software
Here in this section, we will navigate through the list of some of the best CRMs for legal firms. It will help you compare different tools to pick the right one depending upon your requirements. Let's hop in.
WHSuites CRM
Let's kickstart with the leading software that has been acknowledged by many entities across the industry. The WHSuites CRM for law firms grabs multiple advanced protocols to assist the authorities around the corner. The system is easy-to-use with an intuitive dashboard to flash relevant segments for quick access.
Furthermore, the digital platform comes integrated with valuable utilities like text messaging, email marketing, call dialer, phone-call tracking, text e-sign, and more. It also adjoins referral management, great customer services to make the attorney's life easier. Overall, WHSuites CRM utilizes best-of-the-industry modules to help law firms on all grounds.
HubSpot CRM
HubSpot has CRMs for almost every industry, including the legal domain. What makes the HubSpot CRMs more attractive is its policy of free services. You don't need to craft space in your budget for HubSpot CRM.
Implementing HubSpot CRM brings multiple perks for legal organizations. The cloud-based & automated tool helps you track interactions via social media, email, phone, etc. It also allows you to follow drip campaigns and email scheduling in advance. Online documentation, massive cloud storage, and a simple dashboard are some of the other highlights.
Law Ruler
As its name denotes, Law Ruler is specifically assembled for the law industry. It was launched in 2012 with an objective to help legal firms handle thousands of monthly inquiries. Over time, it has evolved into a fully-fledged digital solution.
In others, the Law Ruler CRM adopts a simpler design to provide a pretty easy approach for beginners. It encompasses several advanced protocols, including case management software, to let legal authorities grasp the maximum juice of business.
Zoho CRM
Zoho CRM isn't primarily designed for legal firms, though, but is quite flexible to overcome law firms' needs. Its integrated sales software helps you sell smarter, faster, and better to add more revenues to the lot.
Furthermore, Zoho CRM software is free for the first three users. Beyond, you will have flexible pricing plans as per your needs. It works exceptionally well for both small & large organizations. The system comes integrated with Google mobile and other apps.
InterAction
Developed by the technology giant LexisNexis, InterAction equips lots of basic to advanced tools to make your law business smoother and error-free.
Besides contact management and data collection, the system also embeds other powerful features like email signature capture and tracking key client touchpoints, etc.
Takeaway
The law firm CRM software promises to capture streamlined business processes, efficient client intake, marketing automation, and other abilities for legal firms.
Therefore, it is incredibly essential for attorneys, lawyers, and law consultants to adopt this highly-productive digital tool to compete with modern-age challenges. Survival may become burdensome without these innovative technologies.