ERP Software for Manufacturing Industry
ERP Software for Manufacturing Industry -ERP is a comprehensive enterprise resource planning system that offers a transformation for manufacturing firms from traditional software. In today's hostile business environment, it is essential to be prepared to face a competitive world. ERP offers a solution that enables manufacturing companies to compete in the prevailing market. Here we have listed some of the leading ERP Software for Manufacturing Industry.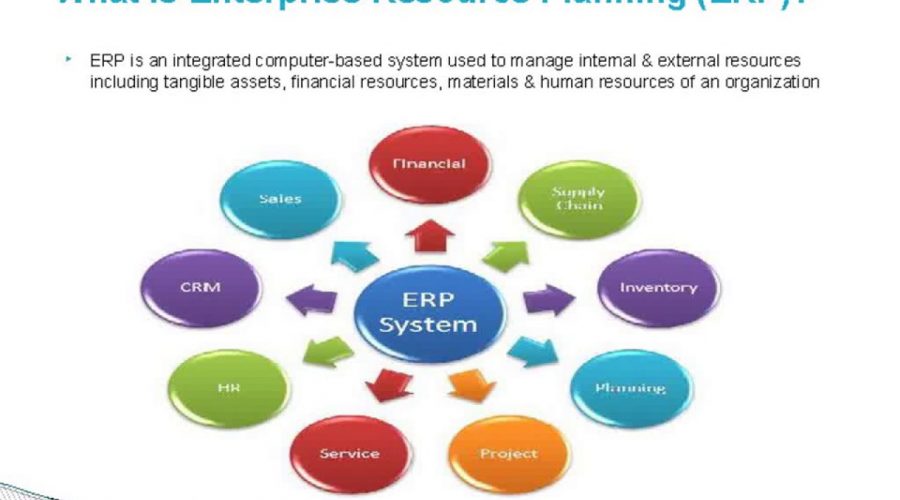 Manufacturing firms need to address several key strategic issues if they want to successfully compete in this dynamically changing business environment. A common strategy used by firms for achieving this goal is just-in-time and quality improvement programs. A web-based ERP system is designed to address the problem of the breakup of information in manufacturing organizations.
ERP system regulates the entire business strategies with a suite of software modules in all the areas of business.
List of Top ERP Software for Manufacturing Industry
Find the right ERP software for Manufacturing Industry for your business. We've helped many businesses to choose the right Manufacturing ERP software. You can choose accordingly by reading the details.
1. WHSuites:
WHSuites is a technology company with the mission to understand the problems of your business to find innovative solutions with their expertise. The company can boost your business with its technical expertise with a technically sound and experienced team. They render complicated and time-consuming processes in business applications and with the help of real-time monitoring, you can automate your business and make your life smooth.
The company has been providing ERP solutions to manufacturing firms for the past years. They believe and work with one simple motto – Their Customer's Success is their Success. Their company helps manufacturers by identifying their pain points & developing the best ERP for the manufacturing industry which is robust, flexible & aligns with their business goals. They Assure themself that the technologies that we used in their software must be the latest and 100% ethical.
Contact them: SCO 176 2nd floor Backside of Escape Microbrewery, Sector 5, Panchkula, Haryana 134113, India
Call us: 6000810002 / 9056855559
Email Address: info@webhopers.com / sandeep@webhopers.com
2. Sage Software Solutions Pvt. Ltd.:
Their ERP software is designed in such a way that it proves to be a perfect fit for your manufacturing and assembly department, storage, and all those who play a major role in the industry. Depending on the size of your business, either cloud-based Sage 300cloud or on-premise Sage X3 could be your best assistance. Hence, Sage software solutions Pvt. Ltd. based ERP software becomes a perfect integration irrespective of the type of industry.
It supports every product-based industry like wood manufacturers, engineering project-based companies, medical device manufacturers, automobile manufacturers, etc. Sage Software Solutions provide industry-specific ERP for SMEs and enterprises in India. The main features of an ERP solution, especially in the case of manufacturing industries, include:
Improves customer satisfaction
Assistance in planning orders
Easy deliveries
Controlled production line
Integrated data modules
Zeroed wastage of resources
Better decisions
Curbed expenses
Maximized utilization of resources
Increased profits
Specific manufacturing
Improved productivity
Material tracking
Contact them – Sage Software Solutions (P) Ltd. IRIS Tech Park, Tower A, 306 C, Sohna Rd, Sector 48, Gurugram, Haryana 122018
3. Teknovative Solution:
They are a technology company with the mission to understand the problems of your business to find innovative solutions with our expertise. They know they need the hour to address obstacles faced by you while managing your mammoth business issues and make your job easy ever before by automation of all departments synchronized with their unique innovative technological solutions customized specially for your business.
The company wants you to share your problems with us and experience the best solutions with their business software designed for you. Teknovative Solution is a one-stop software solution provider for all businesses. It is the best ERP software provider company in India with a dynamic team of technical and business professionals. It has offered several web-based Business Management & Automation ERP software for the Process & Discrete manufacturing industries.
Un-Organized Inventory management
Lack of ideal production planning
High Production Cost
Breakdown and Maintenance Management
Delayed deliveries
Complex Finance Management
Tedious Tax-Management
Competition in the Market
Contact them – 205-Pride Square, opp. Aalap Avenue, Nr. SNK School, Pushkardham Main Road, Rajkot-360005
4. Bassam Infotech LLP:
Bassam Infotech LLP has been providing ERP solutions to manufacturing firms for the past 24 years. With unparalleled success in the field of ERP implementation and ODOO customization. They help manufacturers by identifying their pain points & develop the best ERP for the manufacturing industry which is robust, flexible & aligns with their business goals. The first requirement of every customer is Quality.
So it is imperative for the manufacturers to maintain high quality at all stages of manufacturing. They provide customer-driven quality management ERP solutions to ensure your customers or clients have nothing to complain about. Bassam Infotech provides the most successful ERP software for manufacturing (Odoo manufacturing) by customizing our base ERP software as per your requirements.
Ever-changing sociopolitical business surges many crucial challenges for a manufacturer which includes:-
Manufacturing high-quality products consistently
Cost optimization of manufactured products
Financial planning and management
Development of retail strategies
Meeting client commitments
Planning and stocking
Managing regulatory compliances
Keeping pace with rapid industrial innovations
Responding to changing customer preferences
Preparation of practical strategies
Contact them – Bassam Commercial Complex, Kallai Road, Kozhikode 673002, India
5. eresource:
eresource Xcel ERP can transform unstructured processes into routine transactions such as electronic approval of purchase orders based on predefined company policies. Implementation of eresource ERP can reduce costs in three primary categories such as inventory costs, manufacturing operating costs, and administrative costs. Their system has its fingers in all aspects of running a business; its benefits are myriad and go beyond tangible cost reductions.
It can streamline the manufacturer's order-fulfillment processes. eresource Xcel ERP software for manufacturing enables the enterprises to retain their customers, which makes perfect business sense. A consumer retained for life is more cost-effective, requires less service, provides more business, and contributes to new customer acquisition by offering positive referrals. Key Features of eresource Xcel ERP System includes:
Planning & Production
Production & Configuration
Total Quality Management
CRM & Order Processing
Purchase Management
Finance Management
Inventory Management
Dashboard and Alerts
Contact them – eresource Infotech Pvt. Ltd. A / 331, Lodha Supremus II, Road No. 22, Wagle Industrial Estate, Thane (W), Maharashtra – 400604.
Conclusion:
The need for more effective organization and management of day-to-day business activities is growing, which boosts demand for modern Manufacturing Resources Planning (MRP) and Enterprise Resource Planning (ERP) systems. Choose from the listed ERP Software for Manufacturing Industry given above by reading the details.