Hotel CRM Software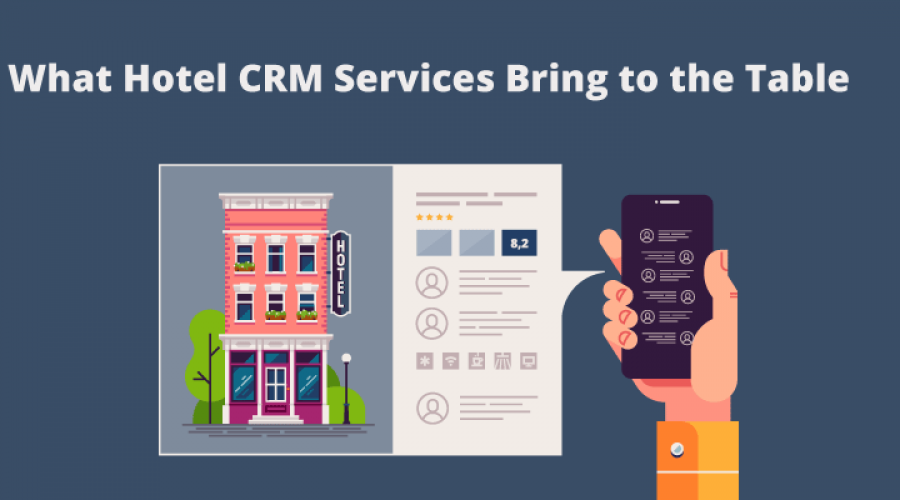 Hotel CRM Software – The Customer Relationship Management tool is a perfect ally for the hotel industry. Businesses implement CRMs for hotel marketing to achieve profitable operations via a more targeted approach. Hotels CRM software is basically a rich source of advanced techniques to help you streamline different processes for efficacy.
As we all know, CRM is a customer relationship management platform that brings tons of benefits for both B2B and B2C organizations. According to the world's largest CRM maker Salesforce, CRM is a digital platform for managing all your firm's relationships and interactions with existing and new customers. The ultimate goal is rather simple: improve business relationships.
What is Hotel CRM?
Customer Relationship Management software helps hotels manage relationships with guests through profiling and marketing automation. It is a digital and cloud-based surface that enables hotels to create separate profiles for individuals to use for future references.
Further, it comes with integrated email marketing software to send personalized campaigns to prospects. Additionally, hotels' CRM software also offers multi-channel communication like SMS, Facebook Messenger, and other tools.
Benefits of Using a Hotel CRM
Hotel CRMs mark several benefits for owners when it comes to implementing it in real practice. It is dedicatedly designed as an all-encompassing solution that can manage the stack needs of hotels. Let's have an overview of some key advantages of implementing a hotel CRM:
Using a CRM for your hotel operations drives revenues through email marketing that can be acquired by posing marketing campaigns. It allows your marketing team to send personalized emails following your property management system.
Further, hotel CRMs are impactful when it comes to valuing your potential guests. You can show special care to them by understanding their unique needs and presenting relevant offers.
The CRM also helps hotels in building customer loyalty and brand awareness among the masses.
These digital platforms automate your business to save enough on time & improve results.
Moreover, hospitality CRM delivers next-level advantages to small startups to major international hotel chains with industry-specific toolsets.
Hotel CRMs let you monitor the entire process under different departments. Hence, you will have better collaboration between your marketing, sales, and customer services teams.
CRMs track sales to let you analyze the balance sheet of daily inflows and outflows. You will have an eagle eye on what comes in and what goes out on a daily basis.
Most significantly, owners will have centralized customer information to serve them better services next time.
Feedback is quite crucial for businesses. Hospitality CRMs ensure feedback from prospects to enhance their experience with the entity.
Top Hotels CRM Software | Best CRMs for Hospitality Businesses
This section mulls over some of the best and industry-specific CRM tools to help owners from each corner. Let's proceed to discover the list.
WHSuites CRM
WHSuites CRM is an all-encompassing digital tool to overcome various requirements of hotels. It serves as a one-stop destination to enhance customer relationships, loyalty, and experience with your venture.
Further, WHSuites CRM for hotels houses active real-time social listening. It allows hotel owners to read past and current online posts by guests. The cash management system allows hotel representatives to receive, respond to guest issues with minimal delay.
Revinate
Revinate brings rich guest profiles incorporating booking methods, a total number of nights and stays, upsell requests, total money spent, and other modules. It also integrates guest feedback and survey forms for a more customer experience.
Moreover, marketing campaign modules of Revinate help create, send and manage campaigns for multiple hotel locations. Revinate's performance tracking feature lets you compare the booking rates & customer satisfaction data between various branches and locations.
Experience Hotel
Experience Hotel is a dedicated CRM tool that emphasizes strengthening customer loyalty by helping hotel staff to ensure a top-quality experience. It comes integrated with scads of upsell campaigns for a wide range of offers, including spa treatments, restaurant deals, and room upgrades.
More excitement about the Experience Hotel CRM is its comprehensive segmentation feature. It allows you to build different campaigns for targeted prospects on different things like nationality, interests, age, etc.
Copper
The Copper CRM is another productive tool for the hospitality business. It is well-enriched with multiple suites like G-Suite integration, pipeline management, notification and contact management, and more.
It is not specifically designed for the hotel industry, though, but is quite popular in this segment. It presents a fully-comprehensive and intuitive dashboard that is accessible across various departments and locations. It provides visual drag-and-drop automatic workflows to monitor bookings and other actions.
Guestware
Next is the Guestware CRM for hotels loading various worthful technicalities to streamline your business operations. It is a multi-plan solution that offers seamless upscaling as the hotel venture grows both size and scope-wise.
Furthermore, the inbuilt guest recognition software helps the front desk staff in handling new and returning guests. It also configures basic PMS tools to make the maintenance, room-cleaning, and inspection processes agile.
Salesforce
Salesforce is a competitive CRM tool encompassing the latest modules to help the business expand to multiple directions. It comes with inbuilt social media integration to ensure monitoring guest reviews online.
The Salesforce CRM for hospitality lets you develop custom-branded mobile apps for guests. They can use it for booking, requests, check-ins, or to receive special offers. The other specialty of the tool is the case management system that allows hotels to receive, respond and solve related issues instantly.
The Final Thought
Customer relation is the biggest priority for almost all types of businesses. When it comes to the hotel industry, the same statement stays true with a more meaningful approach. The hotel CRM software is a digital weapon to help you achieve better customer relations and business growth.
CRM software involves a variety of fascinating protocols to ensure rigid customer management and guest handling system. It paves the way to different outlets to have centralized monitoring on the same dashboard. Hotels will register impeccable progress by utilizing an integrated modem for all your business requirements.