Restaurants CRM Software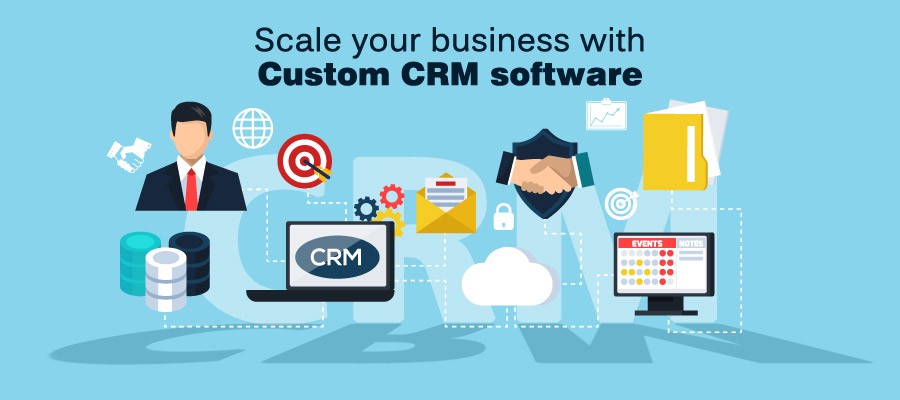 CRM For Restaurants – There is a Customer Relationship Management tool for every industry. The restaurant industry isn't beyond its impact as well. This is the industry that sharply depends on human connection & interaction. Hence, CRM for restaurants can work magically to maximize business potential and improve customer relations.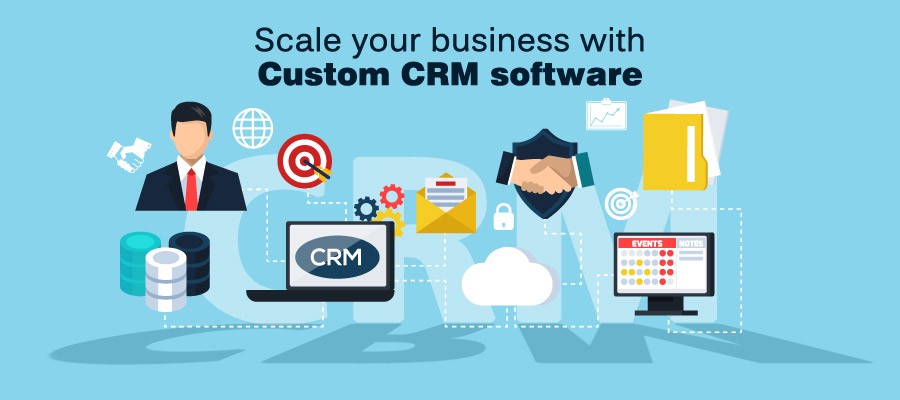 The integrated customer relationship management software retains the ability to make your restaurant business smarter and more productive. A restaurant CRM comes with worthful prospects to magnify your customer experience by streamlining various processes on a digital platform.
As per a report by Marketing Metrics, there are around 60% chances a customer will make 2nd or 3rd purchase after making the first. Therefore, it is sharply important to retain the previous customer. It is also cheaper than acquiring a new customer for your business.
How can we do this? The answer is simple.
What is Restaurant CRM?
As we know, CRM is a digital tool that businesses use to collect, store, and manage customer data for further processing.
In the context of restaurants, a CRM lets restaurant owners collect and save guest information such as buying behavior, diet plans, birthdays, contact info, etc.
Restaurant CRM improves relations with existing and new customers. You stay in a position to approach your customers on important events with exciting discount offers, personalized promotions, and rewards.
Overall, restaurants with integrated CRM software solutions entertain everything in one place. Hence, they are well to make better decisions on their marketing policies to expand their services reach and reputation.
6 Benefits of Restaurant CRMs
The following are some of the firm reasons why restaurants should adopt a CRM technology:
A restaurant CRM aggregates your customer's fragmented data in the centralized digital panel. Thereby, it allows you to maintain a detailed customer database for future use.
Further, the CRM system power your restaurant loyalty programs as it is directly integrated with your PoS System.
It allows you to offer special discounts to your loyal customers, opportunities to sample new eatables on the menu.
A good restaurant CRM sends personalized emails to guests automatically based on their attitude towards your restaurant.
Furthermore, the digital tool helps you create personalized marketing campaigns.
In more, it provides various in-service facilities like booking a favorite table, putting a candle in dessert order for a birthday customer, etc.
Best Restaurant CRM Software to Use in 2020
Enormous Customer Relationship Management systems are there in the market. Here're some of the best tools you can integrate into your restaurant business:
WHSuites CRM
The WHSuites CRM software is a cloud-based database management system to centralized your business activities in one place. It helps you collect data from various outlets like online ordering, feedback, surveys, etc.
Further, it brings visit-based custom loyalty programs to encourage customer retention. Personalized email and SMS marketing ensure better care for customers to make them your permanent clients.
In others, WHSuites CRM for the restaurant also involves facilities such as Cloud Telephony, Data Segmentation, Customer Messaging, Advanced Reporting, Marketing Automation, etc.
Punchh
Punchh is another well-versed digital tool to maximize your customer engagement. It lets your clients order online and engage with your services through reviews and surveys.
Furthermore, it is a great platform with an exceptional user experience. It ensures a better mechanism for rewarding customer loyalty.
LimeTray
The CRM solution for restaurants caters to all of your customer needs and expectations. The LimeTray CRM system centralizes your customer information in a way that is easily accessible to draft further planning.
Further, it improves your open rates by sending out highly personalized campaigns. The smart dashboard lets you get insights into your campaign performance with detailed reports.
Copper
With clever and customizable integrations, Copper brings solid pipelines that are tailored to restaurant businesses. It delivers customer-centric solutions, whether you are servicing a corporate event or a regular evening dinner. Moreover, it also hosts intelligent sales tracking tools to help improve your menu.
Toast
Toast provides a personalized platform to launch target marketing campaigns. It ensures in-depth customer reporting to tell you how often they visit your restaurant, what they're ordering, and how much they are spending.
Conclusion
CRMs certainly garner customer relations and engagement. Implementing a reliable CRM in the restaurant business comes along with a great bunch of perks. It commands your business processes from start to end to help you achieve business goals cost-effectively.
Furthermore, restaurant CRMs offer valuable insights that you can access from anywhere anytime. You will have full command over your business operations to meet your commitments with customers. Your invaluable customers are the biggest assets to your business and they deserve the best every time. CRMs bring your dreams to life.