Healthcare CRM Software in India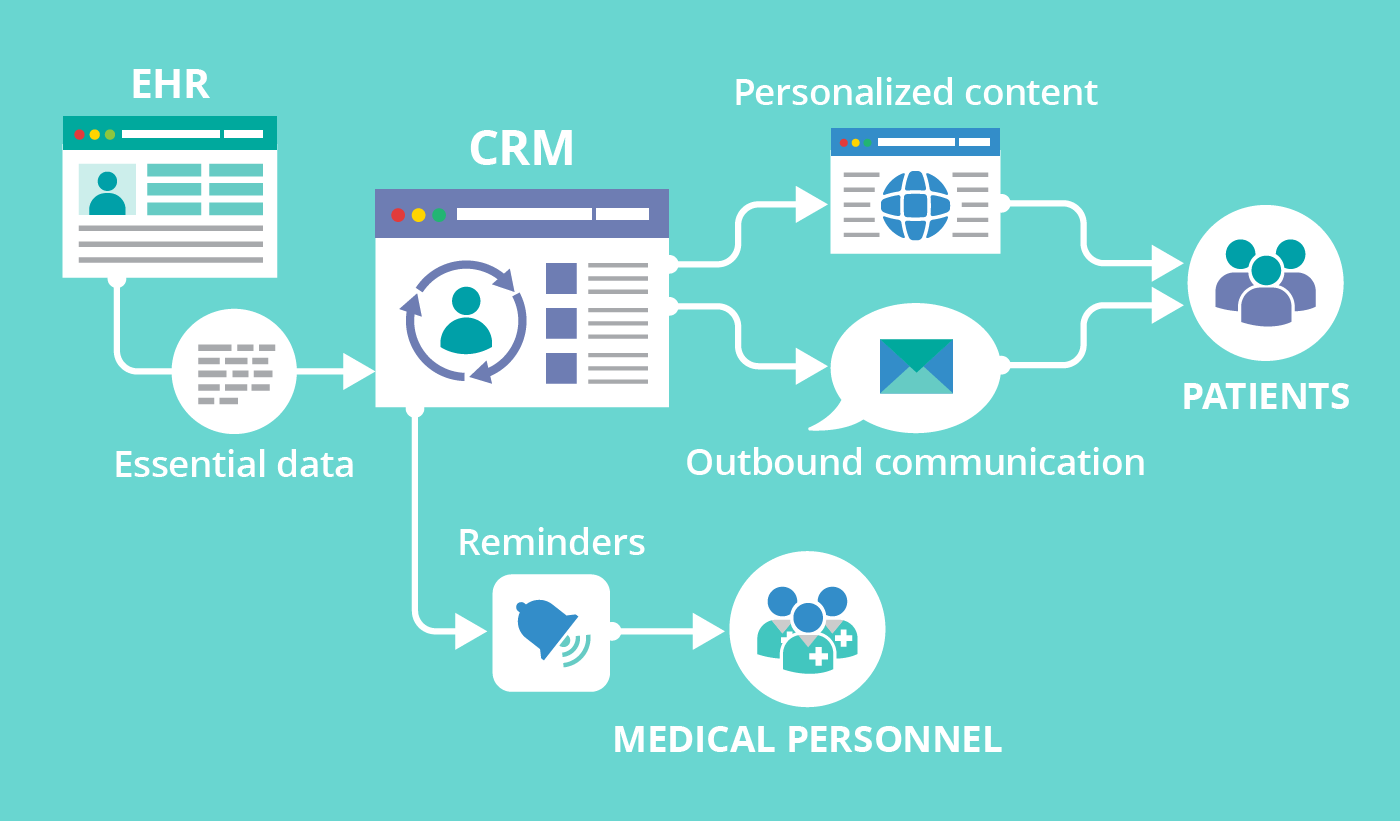 Healthcare CRM Software in India – The healthcare industry is enormous and increasingly competitive in recent times. The continuous rise of consumer-driven health care and the increasing consumer demand for perfect and on-time customer service processes have forced health care organizations to focus on CRM systems and technologies to streamline all the processes and increase customer satisfaction.
The hospital or healthcare CRM system helps you combine and optimally manage all healthcare activities using a single platform. Giving an example, a customer can collect and manage his entire pharmacy prescription through a single platform. The healthcare CRM lets you manage the task of a list of your entire medical team on a single cloud-based platform. For each new task, the corresponding personnel can view the task through their customer relationship management.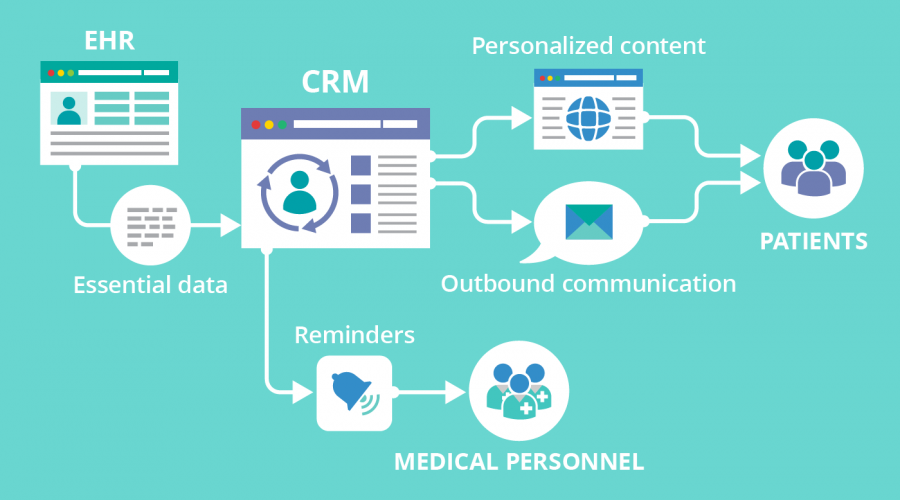 WHSuites Lead management software for the healthcare industry has various benefits namely reduced functional costs, improved care, efficiency, and much more. Our CRM has been helping various healthcare verticals such as medical, pharma, and life sciences for decades. WHSuites CRM helps streamline various key operations by making available all the critical data under one roof.
For more information reach us by calling on +91-6000810002 or you can write your query at Info@webhopers.com
Businesses in the Healthcare Industry WHSuites Lead Management Software is Applicable For
The Healthcare customer relationship management (CRM) system is also called Patient Relationship Management (PRM). There are many platforms in the Healthcare industry, where there is a need for customer relationship management software to assimilate operational processes and improve customer relations for maximized efficiency. WHSuites CRM eliminates the problem of data duplication thus, making sure that everyone stays on the same page thereby, improving the quality of service and productivity.
You must have to make sure that you are investing in the most robust and advanced healthcare CRM system for your healthcare business. WHSuites being the best, is applicable for many Healthcare industries including:
1. Dental Clinics
WHSuites suites help Dental clinics in the following ways:
Maintain a streamlined process for prioritizing, allocating & converting leads
Maintain a database of all the leads & inquiries from various sources
Maximize follow-ups & update details
Track clinic appointments
Follow-ups monitoring
Revenue growth of your Dental Clinic is maintained
2. Eye Clinics
WHSuites suites help Eye clinics in the following ways:
Robust storage to centrally access patient data, eye care products / surgical services a customer provide, and other important clinics data
Schedule, track patients' appointments and visits
Process automation to save time and update patient details
Lead management system to capture, prioritize more prospects
Real-time awareness of your Eye Clinic's revenue growth
3. Fitness Centre
WHSuites suites help Fitness Centre in the following ways:
Quick access to a centralized storage space for data of sales, existing members, leads, packages, etc.
Sales target management to assign and achieve membership faster
A streamlined process for capturing leads
Regulate proper sales follow-ups
Mass mailing mechanism to help you effectively market your fitness center
Awareness of your Fitness Centre's revenue growth
4. Manufacturing of Drugs
Storage of critical data & secure access to details of leads, customers, products/drugs you manufacture, etc.
Process automation in the sales cycle, from the point of inquiry & assigning to quoting & order winning
Sales forecasts and data mining to enable you with accurate business analysis and devise successful plans of action
Digitize all the processes to create & send accurate quotations from each software
5. Physiotherapy Center
Comprehensive lead management to facilitate higher lead conversions
Schedule sales follow-ups, perform sales activities, etc.
Robust data storage to maintain and access business data, physiotherapy services you provide, details of prospective & existing patients, etc.
Keep a check on Physiotherapy Centre's revenue in real-time
Track your expected revenue growth with sales forecasts
Reminders & updates about payment schedules of patients
6. Medical Lab & Diagnostic Centre
It gives you a solution to store a patient database, communication histories, details of diagnostic services you provide, access, and analyze business data, etc.
Follow up with patients, schedule appointments, and set proper reminders
Email marketing is there to keep all the patients informed about your services, discounts, offers, etc.
Analyze trends & monitor your Diagnostic Centre's revenue growth in real-time
More Businesses in the Healthcare Industry WHSuites LMS Software is Applicable For
Gyms
Manufacturing of any Healthcare products, machinery & furniture
Manufacturing of Needles & Syringes
Medical Tourism or Medical Travel, Health Tourism or Global Healthcare providers
Retail Pharmacy Business
Manufacturing of Medical Equipment
Retailers of Fitness Equipment
Retailing of Medical Equipment
Spas
Other businesses in the Healthcare industry
In case, your business type is not listed above please contact our WHSuites to know if our Healthcare CRM can address your business needs.
How WHSuites Healthcare CRM Software can help you
1. WHSuites help to provide a personalized touch: We also try to improve patient satisfaction, develop loyalty, and bring them back to the facility, in case the need so arises.
2. Store every patient's basic information and contact details in one place. Add family members' contacts, birth dates, and auto send wishes to your patients.
3. It will decrease your business marketing expenditure: Every money that you spend on your marketing activity can be tracked with the help of a lead management system, enabling marketers to plan more effectively. Moreover, specifically targeted marketing campaigns can also be generated.
4. Digitized patient records: Within each patient's profile is their calendar that lets you see check-up dates due and other important dates with the patient.
5. It reduces data entry mistakes, abolishes your filing needs, reminds your staff of the pending tasks and reduces your manpower requirements.
6. Improved communication: The software allows monitoring of important interactions between care providers, patients, and vendors to reduce miscommunication at all levels.
7. Allow your patients to communicate with you easily through any channel of their preference.
1. Sign up for a Healthcare CRM Demo
List some of the reasons for the key sale why your Healthcare Business needs a CRM
Sign up for a free demo & examine WHSuites software features
Download the feature list & watch Healthcare CRM videos or call us for details
2. Get all your questions in your mind on Healthcare CRM answered
Ask about all the features you need
Know how WHSuites healthcare software can help you
Which hosting is best for you?
Discuss integration & customization details
Which plan of healthcare is best for you?
Is the plan selected meats your requirement and affordability
3. Get the best price & kickstart your Healthcare CRM solution
Finalize integration & customisations
Finalize hosting
Select a plan
Get the best price
Get started with the best