CRM for Service Industry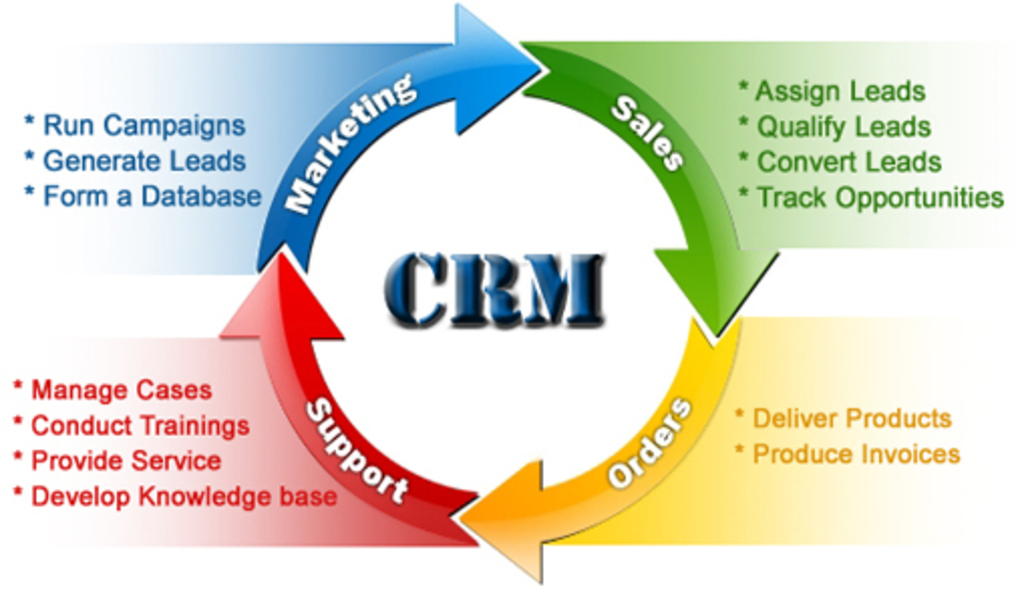 CRM for Service Industry – Developing and retaining healthier customer relations is critical in the current business scenario. CRM systems come along the way with some highly-personalized integrations to back you in this regard. The service sector is boosting rapidly but also involving some severe challenges at the same time. Lead Management Software for the service industry brings some paramount tools to sort out the whole entangles.
Professionals in the service industry realize the significance of customer satisfaction at all levels. Satisfied customers play an integral part in the success and growth of every single business. This stands true for all kinds of industries, whether it is the service sector or tangible products manufacturing corridor. Today, our chief concentration will be in the service sector.
What is Service Industry CRM?
CRM (Customer Relationship Management) for the service industry equips dedicated protocols specifically for the service sector. It is a cloud-based digital software tool that helps owners automate business processes and manage customer relations.
Further, service industry-based CRMs help you redefine customer experience and involve the latest patterns for better client management. You will be able to offer optimum service to your customer, alongside maintaining plausible relations with them.
How CRMs Help the Service Industry?
The service industry contributes significantly to the Indian economy. It involves processes that create services instead of tangible products. In terms of India's service sector, it encompasses a variety of businesses like insurance, restaurants, educational institutes, trade, financing, hotels, communication, real estate, etc.
Like other industries, streamlining business activities and procedures is quite a challenging task in the service sector too. It needs to look after customers, accounts, leads management, sales, customer demands, generating invoices, workflows, and lots more.
When you come to back all these complex efforts manually, it becomes a quite confusing, time-consuming, and labor-intensive job. Here's the role of CRM comes to light. Have a cursory glance at the following:
Benefits –
A great CRM helps service-oriented businesses around the corner. With the ever-growing customer expectations, service sector CRM comes to resolve your clients' grievances on the go. It ensures the best experience for them to get them back to your brand.
Further, the specific service management tool ensures real-time data availability. You are just a click away from customer profile, history, purchase information, converted leads, and more.
Managing contacts is the pivotal service each CRM offers to each industry. You have quick access to customer's first-hand information like contact details, address, demographics, and others.
Implementing a certified CRM for the service industry uplifts business efficiency. Various inbuilt functionalities work collaboratively to meet your organizational demands.
Using dashboards, the service manager will get full insights into the performance analysis and reports. It produces reliable sheets based on real market data to help you plan further processes.
A reduction in costs happens eventually as you execute an intelligent system with targeted features. The wastage of cash in various departments is eliminated smartly to beget enhanced profitability.
Moreover, service industry CRM integrates various tools like social media, email marketing, etc. to let you develop brand awareness and promotion.
Top Customer Relationship Management Software for Service Industry
The speedy services and customer delightfulness are paramount for service sector enterprises. What impacts vigorously is customer retention rather than a one-time purchase. Your potential clients desire personalized services, quick solutions, and direct interaction with field agents.
All these accomplishments can be sustained only via a potent CRM system. Below is the list of some industry-centric CRMs, having humongous usage across the domain.
WHSuites CRM
The WHSuites CRM software is a well-encompassed package of advanced tools to assist service organizations comprehensively. The system integrates a cloud-based digital interface as well as numerous productive utilities to be a panacea for the service sector.
Furthermore, it is a fully-customizable module to streamline your customer interactions, sales, accounts, and other wings. Whether you run a restaurant, hotel, banking services, traveling, or any other, WHSuites CRM is a one-stop destination for you.
Sugar CRM
It is a reasonable and easy-to-operate online system to help you automate your services operations with more agility. Numerous companies opt for Sugar to manage their customer relations, marketing, sales, and support processes.
The Sugar CRM platform acknowledges some innovative modules like contact management, 360-degree view of leads and accounts, document management, unified customer communications, promotional offers, and more.
Microsoft Dynamics
If you administer a financial services enterprise, the Microsoft Dynamics CRM is there to back you. With an impeccable set of latest technologies, the system ensures healthier customer communications, contact management, effective leads, and sales coordination.
Moreover, the customer relationship tool provides a holistic omnidirectional view of all clients and household assets. You will have centralized data integration for quick monitoring. Overall, the Microsoft Dynamics system is capable of bridging common to unique business challenges more reliably.
Copper CRM
This is another well-accepted digital platform to streamline and customize client pipeline in the service industry. It guides you via each step to help you acquire more leads, cordial relations, and all-time access to primary circuits.
Copper offers rudimentary features and sales forecasting right in the basic plan. It also reserves a 2GB space to store relevant documents. The 'Business Plan' unlocks even more advanced configurations, including sales & lead insights and goal tracking.
Insightly
The most promising qualities of Insightly CRM software for the service industry include affordability, multi-channel integration, email handling, contact management, and support for Google Apps.
Similarly, Insightly houses all the stuff you need to make your business more customer-facing. It consolidates your entire procedure and brings overall information altogether. You will have a more integrated approach when it comes to developing hygienic interactions with potential clients.
Conclusion
Customer Relationship Management software has transmuted the way how business tycoons think and formulate policies. These digital platforms are more business-specific, understanding the nerve of operations and providing accurate services to fuel the final goal.
Consequently, CRMs for the service industry collect relevant talents to assist your particular organizational needs. The ultimate aim is to streamline operations, improve customer relations, and grow revenues in the long-run approach.