CRM for Small Businesses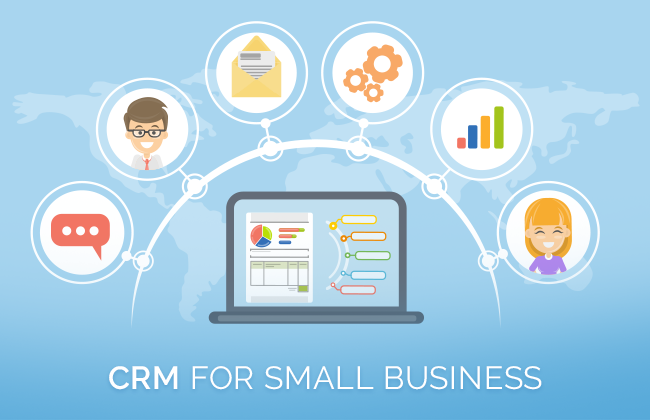 CRM Software for Small Businesses – Small Business CRM software or lead management software is a tool for small businesses that need to manage interactions with both current and prospective customers. CRM systems offer tools for sales, marketing, and customer support. As a small business, the main priority is customers. Managing customer information about your leads and all the contacts used to be easy.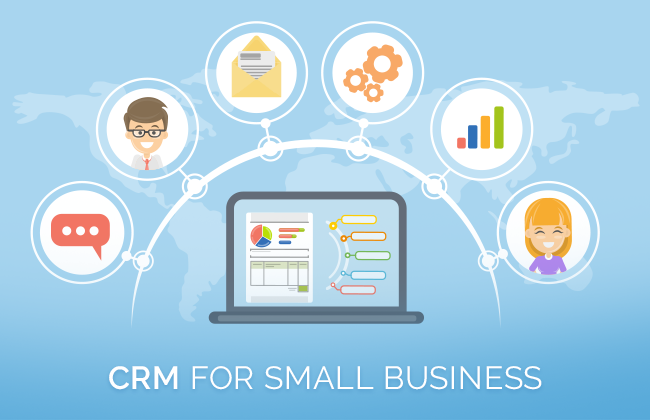 As your Business grows more, generates more leads, and builds more relationships, sticky notes, spreadsheets, and word documents just aren't cut out for the task. However, as you know that there are hundreds of different CRM solutions in the market and they range from free to thousands of dollars per month. But WHSuites CRM is the best and most affordable CRM Software for Small Businesses.
WHSuites CRM mainly helps you grow your small business. We offer a wide range of capabilities to make it easier for our clients to improve their customer experience with your brand. Our WHSuites CRM captures and segments all the contacts, also track interactions over the phone, email, or chat, schedules emails, automates your sales tasks, syncs support tickets, and offers more functionalities to step up your sales game and grow your small business to another level.
Common Reasons why Small Businesses looking for a CRM Solution
There are many Small businesses from the family-owned bakery down the street to the flashy unicorn startup that contacts us often. These all startups may have their own needs, in some cases related to but unique from the needs of small businesses in general. If you're a startup and want to grow your Business contact us by calling on +91-6000810002 or you can write your query at info@webhopers.com
There are many reasons why Small businesses need to purchase a CRM system. Given the following:
If you are hoping to consolidate customer records and reduce double-entry.
Seeking to automate functions (alerts, follow-up emails, etc.).
Looking to generate, track, and manage leads more efficiently through CRM software.
Needing specific features (e.g., trouble ticket management).
You are frustrated with the current CRM system software you are using (too complicated or not enough features).
Experiencing transition or company growth.
Some Interesting Stats on the Indian MSME Market & How CRM Will Help?
As we all know that the MSME (Micro, Small, and Medium Enterprises) sector is a significant contributor to the Indian economy. According to the Ministry of MSME industry, this sector employs over 110 million people in India and contributes around 30% to India's GDP. The sector has been growing rapidly, especially in the areas of manufacturing, services, and exports. Some of the industries in this industry are very unorganized.
So, we know CRM for small businesses will definitely organize this industry. With the help of this software, one can easily enhance the productivity of their team effectively. It can definitely improve their sales efforts, increase the customer retention and streamline the business processes.
What do you look for in a perfect CRM for small businesses?
For getting the heights and growth in the business you should look forward to the following points before choosing CRM software for Small businesses
Your chosen CRM software helps you organize customer information more correctly, where spreadsheets and notes fail. So, not only does a CRM import all your contacts from Excel sheets or another CRM, but it also gives you control over your data and saves extra time when you have to look up your customer info.
 A good CRM always integrates with other software such as e-commerce, accounting, and marketing.
The main feature of Good CRM is that it should be easy to use. You don't have to dedicate a lot of your time to learning how to use the software.
Small businesses work hard so they also need support 24X7. The best CRM software comes with any-time support because it doesn't really matter how simple your queries are, you deserve the best support.
 Customization of items such as contact fields, pipelines, opportunity fields, and sales processes is typically standard with high-tiered plans.
As we all know that small business owners and their sales teams are always on the move. You need to ensure that the particular CRM solution you make a choice can be used on your mobile. The CRM application for mobile should be simple to use.
Affordable is a must to consider. Beware of those CRM solutions that bring along with them lots of hidden and unpredictable charges. So, after you sign up, you will have to spend extra money on implementation, customization, training, and support.
Why is WHSuites CRM the best choice for small businesses?
1. A complete view of customer information:
WHSuites CRM for small businesses gives you a 360-degree view of customer information.
One can identify customer touchpoints and get all the customer information enriched with their social profiles.
Their phone and email conversations with your company, related deals, tasks, notes, and appointments are all tracked and recorded in a single place for your convenience.
2. Easy to use:
We know that you don't have time to master a complex, bloated business application. WHSuites CRM comes with a streamlined, easy-to-use interface that can help you start selling in no time.
3. Get valuable insights with reports:
As the owner of a small business, you'll want to track your sales and the progress of your sales reps. Wouldn't it be great to view reports on a single screen?
With WHSuites CRM, you can analyze and forecast your sales with in-depth reports.
One can create sales cycle and velocity reports, as well as trendline reports, customize according to them in an instant, and understand how your team performs.
WHSuites CRM offers a vast number of customization options that can be leveraged to fit your small business processes without coding knowledge or the help of a technical and professional team.
4. Engage with customers right from the CRM:
Our company understands how difficult it must be to keep switching tabs to send emails while referring to important information about the customer.
With WHSuites, you can send and receive emails and have them automatically synced with your inbox.
With a built-in phone functionality, you can make quick calls with just one click.
5. Integrates well with other tools:
WHSuites CRM integrates with the solutions you already use in your business process, from office suites like Office 365, GSuite, and Outlook to telephony and productivity apps such as Slack, Twilio, and Zapier.
6. Powerful mobile application for CRM on the go:
While you're traveling, you might want to access lead or contact information and also check up on tasks or other pending appointments you have with clients.
WHSuites has a dedicated and perfect mobile application on iOS and Android that is as simple to use as its desktop counterpart.
You can stay updated while going anywhere with push notifications, track appointments with maps, integrate your calendar, manage deals, and more.
There's absolutely no gap in data as every exact information entered into the mobile app is synced on the desktop version as well.
7. Secure and reliable:
With features such as encryption, IP restrictions, audit logs, and two-factor authentication, WHSuites CRM conveniently protects your data, only allowing access to users you authorize.
8. Understand and nurture your customers better:
As the owner of a small business, you know understanding and Nurturing customers is important.
Nurturing helps you provide a great customer experience and also helps reduce churn.
WHSuites CRM allows you to craft and track campaigns with rules to send personalized emails to your clients and prospects.
With sales campaigns, you can add reminders for calls, add follow-ups to emails, and more.
Important Faqs on Small Business CRM Systems & Software
Q1.) What are the top vendors in providing affordable CRM Software for MSME Companies?
Ans 1.) Here are the top players whom you can trust on
WHSuites
Lead Square
Zoho CRM
Freshworks etc.
Q 2.) How much does Small Business CRM Software Cost?
Ans 2.) Well, it totally depends on the users and the data. All other CRMs will cost on the basis of users. So you can choose as per the users and data you have.

You can also Search