Top 10 CRM Software in India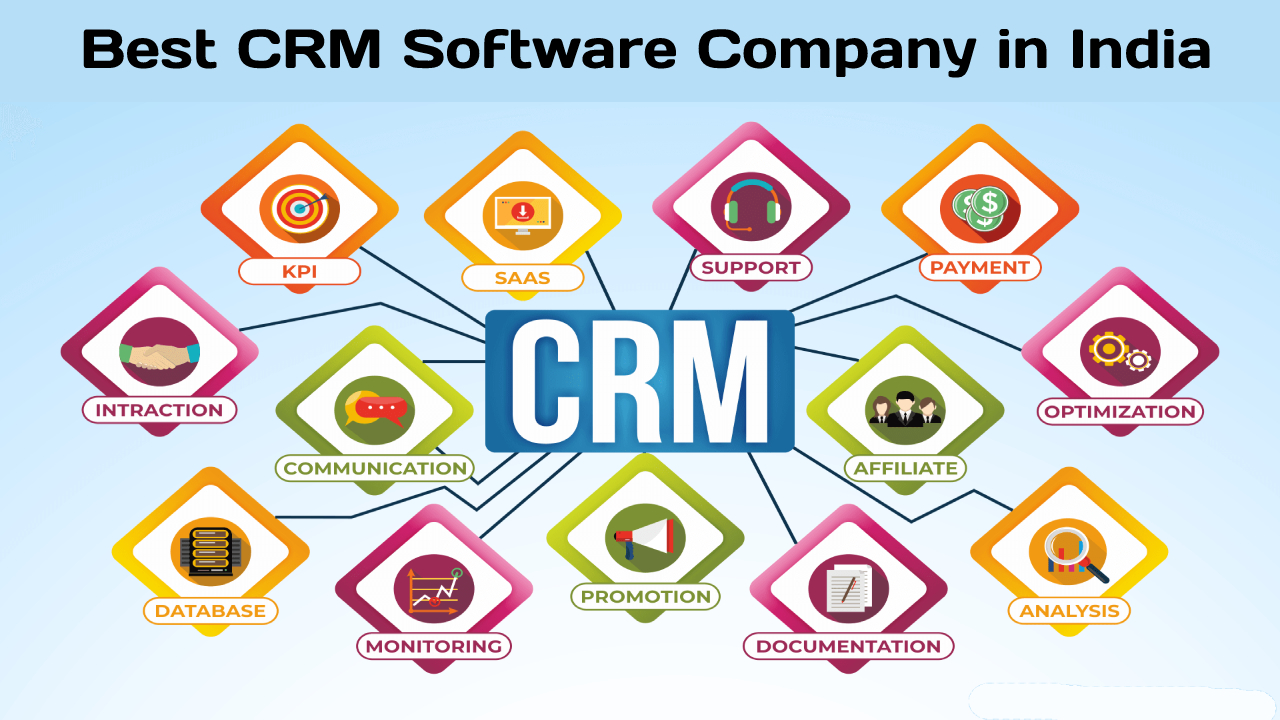 Top 10 CRM Software in India – CRM is a software solution that helps to streamline your companies leads, opportunities, appointments, sales, and support, by keeping the customer at the center of the process. It is basically a part of a successful sales process that involves taking advantage of all interactions with customers while making sure their experience is without additional inconvenience or burden. Listed in this article are some of the Best customer relationship management software in India from which you can choose from.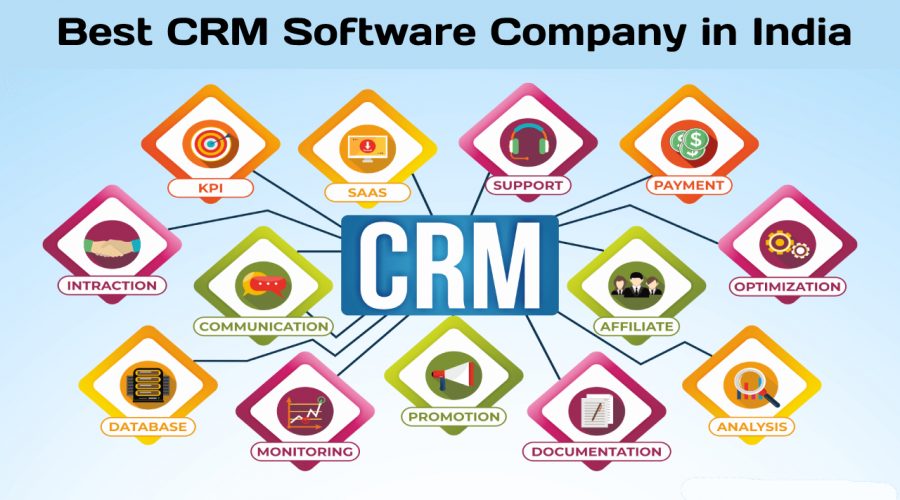 Nowadays India is on a path of intensification in terms of the Customer Relationship Management (CRM) software market. Even in situations where businesses scramble here and there for customers and products, the importance of CRM cannot be overlooked. By implementing a CRM-focused strategy, you can improve customer relations, increase your revenue, maximize upselling and cross-selling efforts, and optimize your marketing efforts.
Types of CRM Systems Available in the Indian Market
Well, the Indian Market is the hub for all the major customer relationship management software. From manufacturers to Educational institutes everyone wants to manage the organization to the best. So here are the types of CRM systems that are available in the Indian Market.
List of Top CRM Software in India
The right CRM system can help you achieve a better sales graph for your business. Thus, investment in CRM systems becomes crucial. Look at the top CRM software systems in India and choose according to your choice and demands.
1. WHSuites:
WHSuites is best-in-class where they can manage and track all leads in one place. It is an open-source lead management software that can be used by any business industry. For example Small businesses, real estate, the educational industry, colleges, Pharma companies, IT companies, etc. The software also provides modules to its users so that customers can interact via newsletters, web interfaces, and emails. Key Features of WHSuites are:
Automate Leads Systems: WHSuites has an inbuilt feature to fetch leads automatically from different sources like Indiamart, PharmaHopers, Leads From Website, etc.
Track Leads Activity: In this feature, you can track the leads sources-wise. Like which lead is generated through which source.
Manage Your Teams: WHSuites bring the most effective and easy-to-use hierarchy that can handle any team size.
Bulk Lead Assignment: One more feature that WHSuites Lead management software has is assigning leads in bulk.
Bulk Upload Leads: WHSuites has not only an automatic lead fetch feature but also has manual one.
Secured Application: WHSuites have full security features that make it the best lead management software.
Duplicate leads Check: In WHSuites, you can also check duplicate leads. If there are common sources and you have assigned leads for different team members.
Contact them – SCO 176 2nd floor Backside of Escape Microbrewery, Sector 5, Panchkula, Haryana 134113, India
2. Archiz Solutions:
This solution is a cloud-based software for small and medium businesses that provide 24×7 online support. Archiz Solutions is a state-of-art customer relationship management software in India that assists in improving customer service and productivity, managing leads, monitoring salesforce, and reducing operating costs. Their products include:
CUSTOM CRM SOLUTIONS
CMX SOFTWARE
LEAD MANAGEMENT
SALES MANAGEMENT
CONTACT CENTER SOFTWARE
IVR SOLUTION
IVR VOICE BLASTER
WHATSAPP MARKETING
AMC MANAGEMENT
ELECTIONS MANAGEMENT
IMMIGRATION CONSULTANT CRM
HOSPITAL MANAGEMENT
BUSINESS MANAGEMENT
ORDER MANAGEMENT
Contact them –
3. SoulCRM:
SoulCRM is designed for the specific needs of small and mid-sized Indian businesses. It is a cloud-based app, so you can access it from anywhere with ease. It's a tightly coordinated system, which covers sales, purchase, marketing, and support too. So there is no need to maintain your data in multiple systems, and lots of time is saved. Their goal is to solve actual business problems and empower businesses to take improved decisions. Key Features includes:
Manage Suspects: SoulCRM, CRM for marketing allows you to both import and create suspects with ease.
Nurture Your Leads: Your lead module interface will have lead status and priorities, sales forecast reports, communication log, assigned task list, and much more.
Build Lasting Relations: Have a consolidated view of all contacts including your customers and vendors with a single interface.
Communication is Key: Stay connected with your leads, customers, suppliers, and team with the help of an advanced email interface under marketing CRM system software.
Marketing module Mobile edition: SoulCRM iOS and Android mobile apps are built specifically for the team that operates from a remote location or travels frequently.
Contact them – 303-309, City Center, Opposite Shukan Mall, Science City Road, Sola, Ahmedabad -380060 India
4. Zoho Corporation Pvt. Ltd.:
Zoho CRM empowers a global network of over 150,000 businesses in 180 countries to convert more leads, engage with customers, and grow their revenue. Transform your business with the world's favorite customer relationship management software. According to the PCMag survey, Zoho is the most recommended CRM, and the only one with a positive NPS score among other leading CRM vendors.
It comes embedded with rich features such as multi-channel communication, sales performance, sales productivity, extensive customization, automation, and enterprise readiness. Key Features includes:
SalesForce Automation: Automate routine sales, marketing, and support functions that take up valuable work time, giving you more time to concentrate on your customers.
Process Management
Omnichannel: Converse in real-time with customers and prospects.
Analytics:  Measure the performance of every sales activity, and break quotas down into achievable targets with Zoho CRM's reports, analytics, and forecasts.
Sales Enablement: permit your customers, vendors, and partners to view, add, or edit information through portals from within your CRM saving your team time and effort.
Performance Management: Accelerate your sales team's productivity with accurate forecasts of potential revenue, and make use of productivity games to exceed your sales quotas.
Predictive Sales
Customization
Marketing Automation
Team Collaboration
Mobile
Security
Developer Platform
5. Whiz Sales:
Whiz Sales supports lots of features for CRM system software. It is very effective to use for all types of business industries. All its features are updated from time to time. Whiz Sales is a new-age CRM system Software with lots of advanced features, that help you to transform the way you do business! It is a cloud-based CRM application. Key Features includes:
Manage Expense Account Online
Control Access Rights
Facilitates Export & Import of Data
Assign Tasks. Get Reminders.
Syncs & Integrates
In-built Email Exchange Feature
Contact them – E-Whiz Solutions Pvt. Ltd. A/28, Mangaldeep Nagar-1, Manewada, Nagpur, MH-440027.
Top 10 CRM Software Names In India
| | |
| --- | --- |
| S.No. | CRM Software List |
| 1 | Zapier |
| 2 | Hubspot |
| 3 | Pipedrive |
| 4 | Freshsales CRM |
| 5 | NetSuite CRM |
| 6 | Salesforce CRM |
| 7 | Zendesk CRM |
| 8 | Sugar CRM |
| 9 | Insightly CRM |
| 10 | Engage Bay |
Conclusion:
Indian CRM software market size is estimated to be about 15% of the overall Asia Pacific (APAC) market. It is the second-largest market in the region after Australia. Choose the Top CRM Software in India from the given list to boost your business leads. If you are in Mumbai, Ahmedabad, Delhi, Bangalore and want the best software for sales then feel free to contact us.
Important Faqs On CRM
Q1.) What is the Full Form of CRM?
Ans 1.) CRM Stands for Customer Relationship Management Software. The software is best for managing customers and increase the productivity of the team.
Q2.) What are the Necessary Featured to be Looked in CRM?
Ans 2.) The Software should have the following features.
Easy to use & Handle
Accessible from any place remotely
Software should be mobile friendly & or have a mobile app
Strong customer support
Data Analytics
Data Security & Management
Easy to customize
Should have lead tracking & Lead generation features.
Q 3.) What is the Top CRM Software?
Ans 3.) Top-Rated CRM Solutions List:
WHSuites
Zoho CRM
Soul CRM