Top 10 Lead Management Software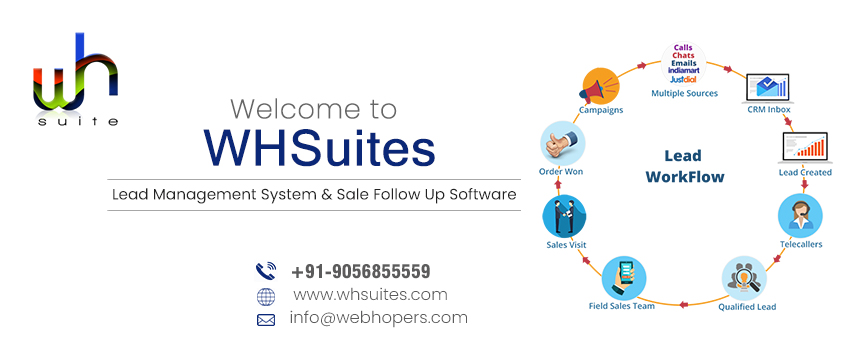 Top 10 Lead Management Software – Lead management is critically important when it comes to driving more leads and conversions to a business. The process isn't as convivial as it seems, and it brings even more complexities in the current competitive era. Here's the lead management software comes to the picture. In this chapter, you will learn about the top 10 lead management software for your business.
What Lead Management Actually is?
Simply put, lead management means to handle new customer's inquiries, tracking their behavior and activities, and then making them sales-ready by bestowing them constant attention and assistance.
Let's take an example. Raising a child is almost easy with somewhat difficulties. Having two kids, it is still manageable. But what if you have dozens of kids? They all need constant attention. You can't just pick any two kids you like the most to give them more attention than others.
This situation is precisely similar to the new business that is on the progress path. Initially, they have nominal leads to handle. But with time, business starts getting more inquiries and leads than it can handle. Eventually, the business fails to manage all these new leads properly, and as a result, leads start scattering like kids in the example.
Hence, the term 'Lead Management' signifies a process to managing and caring for leads more efficiently to get them to the sales team to convert them into a real customer, more accurately, a permanent customer.
Benefits of Lead Management Software
From the definition, the lead management process is likely to conclude the following major elements:
Lead Capturing
Leads Enrichment & Tracking
Lead Qualification
Leads Distribution
Lead Nurturing
To manage all these elements in a productive manner, you need an integrated tool with some qualified capabilities and a dedicated approach. It is called the lead management software to alleviate your worries about handling leads more efficiently.
Best Lead Management Software for Every Business Type
Digital lead management tools are boon for businesses, regardless of size, type, or industry niche. They come in handy to make your business more productive and organized through an integrated lead management system.
Further, the market is stuffed with a variety of lead management software with tailormade solutions. You can pick any of them that suits your business needs the most. Here's the list
WHSuites
You can install the WHSuites lead management software without a second thought. It is an integrated software tool well-blessed with advanced and innovative techniques to make your visitors sales-ready. It comes to make your pipeline management smooth by interconnecting every department regardless of size.
Furthermore, WHSuites help you manage customer data, interaction, and processes. The customized dashboard displays the regular things on top to let you monitor sales flows and leads with a cursory look. The system configures some popular social media channels as well.
HubSpot Sales
If you run a medium to large business, HubSpot is the second topmost fit for you. It works incredibly for enterprises having 10 to 999 users. The software tool has become the first choice of more than 12000 companies, thanks to its wide range of creative features.
Pipeline management, lead import and export, simplified dashboard, campaign management, and massive storage are some of the key highlights of HubSpot lead management software.
Vtiger Lead Management
Vtiger is easy to operate and houses lots of customizable tools to help you manage all your sales activities on a single dais. It provides a digital approach to handle your lead from generation to lead closures.
Using Vtiger, businesses can identify and capture quality leads, nurture them with automated emails, schedule meetings, and visualize the sales pipeline to ensure the final purchase.
Zoho
Zoho is another competent lead management software for every industry. It is a robust yet affordable platform that comes with free and 4 paid packages.
Furthermore, Zoho software acknowledges the right set of skills to automate your sales pipeline for confirmed leads. It provides in-depth features like automated data collection, scheduling & tracking leads, data management, communication, and more.
PipeDrive
PipeDrive is quite a famous alternative in countries like India, Germany, Brazil, the UK, the US, Canada France, Spain, and more. It is the best fit for small to medium-sized business entities.
Moreover, PipeDrive houses a collection of fruitful configurations such as email integration, activities management, sales reporting, forecasting, data import-export, and various others.
Salesforce
Salesforce is all the way a pertinent lead management solution for all business types. It encompasses all the essential tools to help you capture and nurture leads for final execution.
The software offers a clear picture of what is going on within the organization. The sales funnel is creatively managed on the cloud-based system to grow revenue and business reputation.
Infusionsoft
Used by over 17000 companies worldwide, Infusionsoft is an efficient lead management tool to help you achieve the desired sales goals.
It streamlines pipeline management, automates repetitive tasks, and manages teams to obtain something valuable.
Apptivo
Apptivo is an admirable choice for any business as it is a highly affordable and broadly operational lead management system. You can get to choose among the free and paid version as per tour budget and needs.
It serves businesses with engaging features like email marketing, data management, lead automation, third-party integration, security, and more.
Hatchbuck
Hatchbuck is among the top 10 lead management software lists because of concrete reasons.
It imports contacts (LinkedIn, Outlook), uses API to syn data, adds notifications, scores activities, and some other routine tasks.
Quick Base
It also compiles all the equipment necessary to manage leads to transform them into loyal customers.
The customizable software solution encourages leads, automates sales pipeline, builds charts, and saves data in the local storage directory.
Conclusion
It isn't a secret fact that lead generation and management is a daunting task. Businesses need a slid digital software solution to handle lead complexities with convenience.
These are the best 10 lead management software tools to help you automate your sales processes in a way to generate more leads and revenue in the long-run scenario. Therefore, as a business owner, you must implement one to witness incredible profitability and brand promotion.
Important Faqs
Q 1.) What is Lead Management & How the Software helps?
Ans 1.) Well, lead management refers to managing leads in such a way so that you'll get more conversion out of it. Manually it is very hard to manage so the software helps you in managing the leads automatically from different sources.
Q 2.) What is the Price of Lead Management Software?
Ans 2.) Do contact us now to know the exact pricing of our lead management software.