CRM Software For Advertising Agencies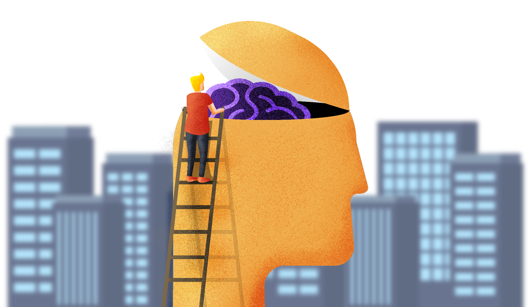 CRM Software For Advertising Agencies – Do you own an advertising firm? Are you facing difficulties in managing the Leads from different sources? Want to increase team productivity & sales. Well, you need to choose CRM for advertising agencies. With the help of customer relationship management software, you can manage all the work & team in one place.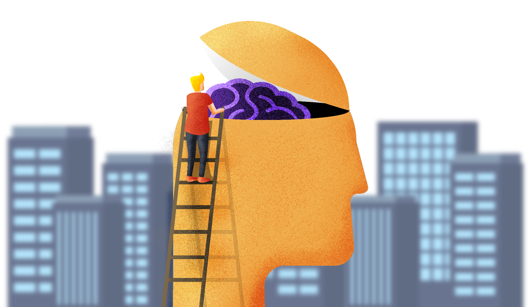 In today's guide, we'd like to talk about the best CRM software for advertisement agencies. You may have astounding ideas about how to present a brand in the most creative and fashionable way to customers. But it all goes with the evolution of new technologies to make business processes easier. The CRM system comes this way.
How does CRM Benefits Marketing Agencies?
When it comes to implementing a CRM system in an advertising company, a plethora of advantages come into the scene. CRM advertising tool focuses on customer experience and then converting your satisfied customers into loyal customers.
Further, the CRM software allows digital marketing agencies to manage customer data and maintain healthy relations with existing and new prospects. As a marketing strategist, you should embed the CRM system to grab the following allowances:
Real-Time Dashboard
This is the most common characteristic of a CRM system. But it adds value to your marketing efforts. Marketing agencies can use a customizable dashboard to stay on top of their campaigns. It allows team members to track, edit, and, manage projects in real-time.
Track Sales Pipeline
Furthermore, the CRM system for advertising comes with the ability to manage leads and monitor their progress through the PipeDrive.
Marketing Automation
Creating effective and customer-centric communications is pivotal for agencies. CRM helps advertising firms by offering a quicker and error-free mechanism to write, send, and track emails. The email scheduling feature takes care of your email campaigns.
Relationship Management
Similarly, CRMs deliver an excellent platform to foster your relations with your existing leads and other valuable man force. With social media integration, the CRM software is all set to tell you the full customer history on the go.
Highlighting Features of a Great CRM for Advertising Agencies
Choosing perfect CRM is likely to be a tough job. Only a fully-personalized CRM software can adhere to your business's needs and goals to obtain the desired motive.
While opting for a reliable CRM for your marketing firm, make sure to consider the following specifications:
Product/service management
Goal management
Deals and sales pipeline management
Contact and company management
Email monitoring
Data entry automation
Telephonic amenities like call recording, call transfer
Sales reports and forecasting
Mobile app synchronization
Conversation enhancement
Best CRM Software Solutions for Advertisement Agencies (2020)
Below, you will get along with some of the best and most-trusted CRM systems that you can install to accelerate your business performance:
WHSuites CRM
WHSuites is amongst the most sought-after digital CRM tool, designed specifically as per your marketing firm's needs. It proactively streamlines your sales pipeline to stimulate your relations with ultimate clients.
Furthermore, the WHSuites Customer Relationship Management tool acquires proficient ideologies alongside integrated tactics to ensure collective growth. It comes with multiple integrations like GSuites, RingCentral, QuickBooks, Office 365, Eventbrite, DropBox, and more.
Zoho CRM
Zoho carries a wide range of CRM software solutions for each industry niche. For advertising agencies, Zoho brings a well-nurtured platform with tons of advanced technicalities on the board.
Users can find information using jiffy and ZIA Voice. Zoho also provides a one-hour free demo for beginners to understand the working processes. Additionally, it lets you take notes during meetings, detect campaign anomalies, automate mundane tasks, and more.
Agile CRM
Agile CRM is a handsome all-in-one package to supplement your business needs. If you just start an advertising agency, this is a tool, to begin with. The free version will let you enjoy scintillating features to foster your team to put maximum effort.
Gamification is one of the attractive highlights of Agile CRM software. It allows you to show your sales team the performance chart based on the customizable leaderboard. You can offer them incentives depending upon their performance level.
Salesforce CRM
Salesforce is also called the king of CRMs. It could be a perfect fit for large-scaled agencies, making at least $25000 a month. If you have the colossal clientele to manage, Salesforce is the tool you should adopt.
Although Salesforce doesn't have a free plan, you can start with the 'Essentials' if you have five or fewer team members. Further, Salesforce concludes advanced protocols like Task-Queue Assignment, High-Velocity Sales Enhancements, customized dashboards, etc.
HubSpot CRM
HubSpot CRM is a free-to-use software for advertisement companies. Users will have access to their key functionalities like Contact Management, Reporting Dashboard, Gmail & Outlook Integration, Email Tracking & Notification, Meeting Scheduling, and lots more.
Likewise, you can shift to the premium plans once you boast heavy clientele. Paid services incorporate SEO and Content Strategy, Standard SSL Certificate, Blog and Content Creation Tools, Google Search Console, Social Media Management, and more.
Go High-Level CRM
Here, we have another CRM for digital marketing companies, well-equipped with innovative yet affordable features. It comprises all the essentialities you need to help your own and your client's campaigns.
Further, Go High-Level CRM allows creating campaigns such as webhook, voicemail drops, manual SMS, and automated calls. You get a clean dashboard with an intuitive UI design.
The Final Conclusion
Summarizing the discussion, CRM software for advertising agencies carries equal importance like CRMs for other industries. But they aren't developed equally. One might support social media integration, while others don't.
Therefore, while selecting the best CRM solution, you must assess your firm's operational requirements to get a worthful fit. You should consider promptly – does your firm really need a CRM enriched with umpteen advanced algorithms? Also, remember – highly-advanced CRM tools come with higher price tags as well.