Cleaning Companies CRM Software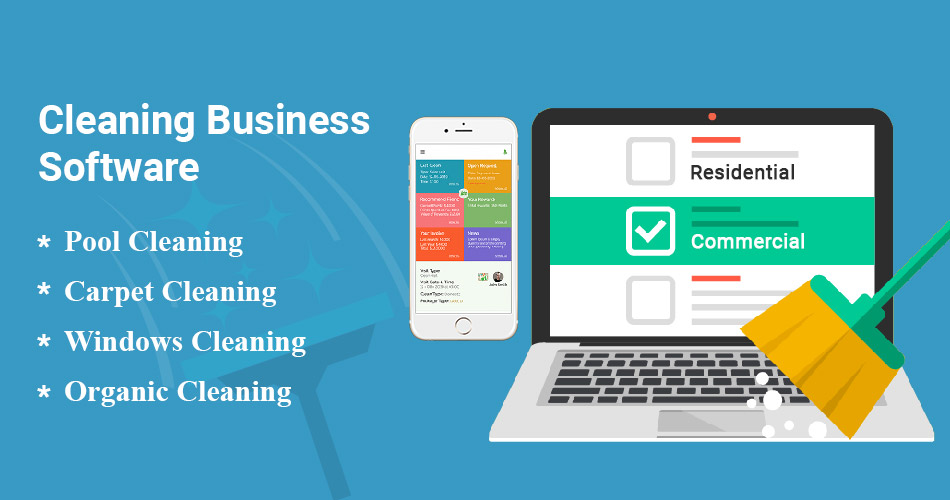 Cleaning Companies CRM Software – Customer satisfaction is always the supreme priority for any successful cleaning business owner. The same is sharply true for other businesses as well. Cleaning businesses also need to back their clients with advanced services to solidify the chances of their revert. Here's the role of cleaning companies CRM software comes to play.
Managing business operations have become an arduous task in this cut-throat competitive era. Organizations are involving the latest techniques and digitally-driven software to sort complexities at all levels.
Since customer satisfaction is the ultimate motive of enterprises, owners try to utilize the best possible mechanisms to achieve the targets. This scenario has paved the way for CRM software in different industries. Therefore, the home cleaning industry also has shown immense interest in this cloud-based tool during recent years.
What is Cleaning business CRM?
As far as the cleaning business is related, the Customer Relationship Management system is also there to help owners. Originally, cleaning CRM is a digital tool to keep customer information, data, profiles on a cloud-based platform for quick access.
In other words, a CRM for a cleaning business is a comprehensive system to manage your customers' relations, information, and other necessities digitally. Its primary role is to streamline your complex cleaning business procedures to ensure better customer relations, and an enhanced business success graph.
Why Should Cleaning Businesses implement CRM?
Running a cleaning business is a formidable task in itself. It comprises several workflows that owners need to manage efficiently to mark the marketing goals.
As a cleaning venture owner, you need to look after various activities like;
maintaining workforce details
handling customer database
resolving customer complaints
creating new job profiles
generating invoices
scheduling tasks
managing leads
processing payments and much more
managing all these procedures manually is practically impossible when we aim 100% customer satisfaction in this competitive business scenario. At the same time, it will become such a time-consuming practice that will also consume lots of efforts and energy.
You need a well-versed digital system that can administer all these tasks with full proficiency. A cleaning business CRM has the potential to govern your business procedures majestically with zero negligence.
How is a CRM Beneficial for Cleaning Companies?
A great CRM software comes with lots of advantages for cleaning businesses. Some of the fundamentals are as below:
The best gain of using a cleaning company CRM is that it can handle multiple contracts simultaneously. It arranges things in allocated space for each client to avoid any confusion or hassle.
Further, a good CRM allows you to attend to a new prospect as when they approached you. Meet their urgencies with a quick call to convert them into regular customers.
You enter the customers' basic to confidential information into different cells to make the work more reliable and quicker.
Job scheduling is another fascinating benefit of cleaning CRM. The task is allotted immediately to the field professional by sending details via an alert message.
Likewise, CRM also allows you to send texts to clients about job timings alongside the picture of the technician for home security reasons.
Using a personalized CRM system develops a professional image for your business. It helps in attaining a competitive edge over competitors.
The most lucrative perk is its data-storing capacity. Owners can store a cumbersome volume of data with time without any issue. They can also access years old information at a button click.
Handling customer complaints is a chief task, and a good cleaning business CRM also performs this duty efficiently. It portrays customer issues on the dashboard to let you sort them out promptly.
Business auditing is crucial when it comes to achieving long-term goals. CRM performs auditing by reviewing the performance of different departments. It helps you identify business strengths and areas of improvement.
The reminder is another cool benefit of an integrated CRM system.
Best Cleaning Companies CRM Software
Underneath is the list of some specialized CRMs for cleaning organizations:
WHSuites CRM
WHSuites CRM for cleaning firms snatches the apex position for solid reasons. It is an extensive set of digital integrations to be a one-stop solution for your cleaning processes. Right from the customer call to the customer feedback, everything is tracked via a centralized platform.
Some of the pivotal aspects of the tool are inbuilt data storage, customer complaints management system, auditing, streamlined workflows, instant customer feedback, intuitive dashboard, collaboration among different departments, etc.
CBS Cleaning Business Software
The CBS software application concludes some of the industry-leading protocols to take your cleaning business to the next level. It demonstrates the right set of technicalities to put your business under your command.
Furthermore, the CRM system integrates advanced features to streamline your procedures effectively. You witness exceptional performance alongside more closed leads and customer satisfaction.
Service CRM
When it comes to performing your operations in a straightforward manner, Service CRM comes to your rescue. It navigates through the step-by-step procedure to get the job done more reliably.
The Service CRM system can be utilized in multiple work scenarios to serve clients across the industry. It comes in three premium slots with a free demo.
Blitz Janitorial CRM
It is another competent CRM system well-blessed with a variety of advanced solutions for cleaning businesses. It assists cleaning firms capture and following up with website leads and maintaining existing customers professionally.
Moreover, the customizable Blitz Janitorial CRM is accessible remotely to centralize operations via integrated apps. The cloud-based system provides instant access to crucial customer data on the go.
Jobber
If you look for an easy-to-use and inexpensive CRM tool, Jobber is the fine choice for you. It delivers a great dashboard interface on both desktop and mobile versions. The system organizes the payment system electronically to eliminate your worries regarding payments.
Similarly, Jobber also presents your work orders in a top-down style to let you monitor the active and completed tasks. It also entails some handy functions to make the procedures stress-free.
The Final Thought
A good cleaning business CRM software is necessary if you want your business to grow frantically beyond demarcations. The well-integrated digital platform lets you manage your cleaners remotely to maintain your brand reputation high.
On the other side, cleaning businesses without CRMs can't survive long in this drastic competition. They reach nowhere and gain nothing, and even get deprived of their existing clients.