Event Management CRM Software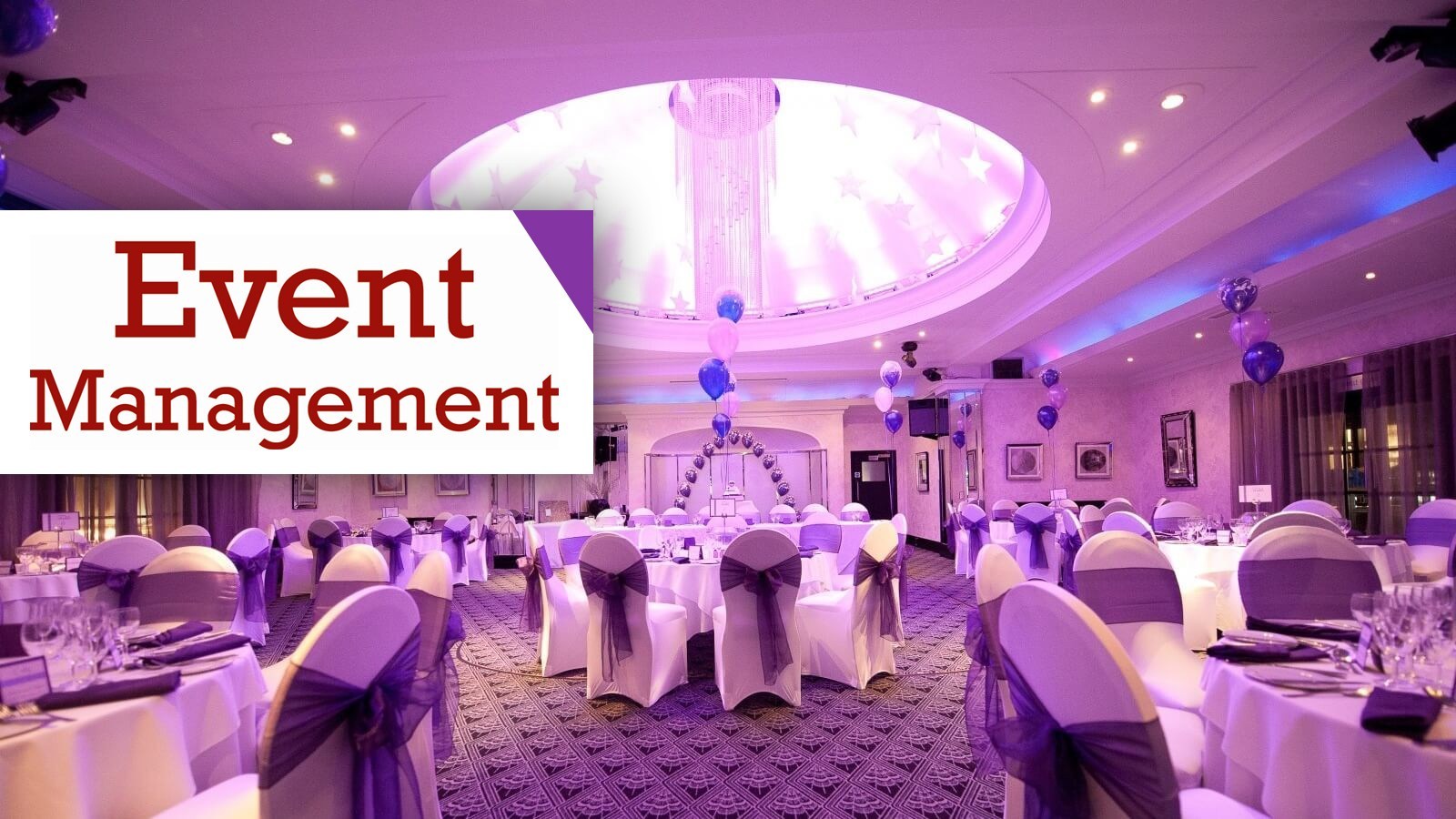 Event Management CRM Software – Event management companies encompass a long list of tasks to streamline in the planning process. To please out the complex operations, they need a digitally-formulated software solution. Here CRM software for event management comes to the rescue. Today, in this blog post, we would like to hop through the list of best CRM For event management companies.
In today's internet-driven world, everything is getting attracted to digitization. The event management companies are also not away from its direct impact. Because of the hectic schedules, business operations have gone complex that ultimately creating demand for digitally-assisted platforms.
Why Do Event Management Companies Need CRM Software?
Event management companies perform a strict onus of organizing different social and corporate events on a small to large scale. It includes wedding functions, ceremonies, celebrations, product launches and presentations, workshops, conferences, company inaugurations, and others where you invite the public.
Using Customer Relationship Management tools, event management company officials find it easy to handle sophisticated affairs on the go. It is not a cakewalk to arrange an event consisting of numerous tasks. The event manager looks always panicked to ensure the successful completion of the function.
They need to supplement new resources, considering every small detail to make sure everything is as per plans. Handling such a bunch of complicated tasks manually is simply impossible. This is the moment the role of CRM software comes into play.
Some of the other benefits of CRM software for event managers include;
Keeping all the information on a single platform
Customers can shift to another event planner anytime
To manage sudden changes in customer's desires
Maintains professional culture
Setting and tracking tasks
Getting notifications about meetings and other important details
Presenting a full history of customer communication
Mailing service
Payment system integration
Therefore, customer relationship management software proves to be a boon for event managers. It eliminates the need for remembering each event nitty-gritty. In terms of experiential marketing stats, CRM software increases productivity by 27%, attendance by 20%, and the profit margin by 25% on average.
Top 10 CRM Software for Event Management Companies
Now is the time to get along with the detailed list of best event management CRM software free and paid. Let's hop right in.
1.) WHSuites
WHSuites CRM software is the first to hit our list because of multiple concerns. It is a highly flexible CRM that can be modified as per event nature and requirements. Further, WHSuites offers a cloud surface to let managers collect customer data, managing multiple sales funnels alongside analyzing employee participation. Some of the other configurations conclude convenient interface, automated notifications, commenting, sales funnel tracking, third-party integration system, affordable costs, etc.
2.) Zoho CRM
Zoho CRM software also puts dedicated efforts to back your event management strategies on a single interface. Users get a fully-personalized and customized interface with a space for each detail. It lets you invite contacts from your software database, maintain conversations, results measurement, notifications, and lead management.
3.) Cvent
When it comes to supplementing event management efforts digitally, Cvent stands in the way of operational complexities. It hails everything you need to furnish your event functions and retain existing customers again. Moreover, Cvent combines an automated platform to simplify your entire planning process. It caters you from sourcing your venue to reports after the event.
4.) Member Solutions
Originally designed to process membership registrations, Member Solutions now involve multiple tools to assist event planning managers. It consists of innovative registration skills to ease signup forms creation as well as attendee's paperwork via different templates.
Further, Member Solutions CRM software comes with white-labeled forms to let you paste your company's logo. The email feature also keeps attendees aware of your event.
5.) Momice
Momice event management CRM software comprises the all-in-one approach to handle your event from registrations to statistics. You need a solid internet connection to achieve better results, regardless of location. It allows you to manage 3 events with 5 users at a time under its starter package.
6.) Tripleseat
It is yet another CRM tool, capable of handling unique events and venues. It primarily focuses on restaurants, hotels with a credible web app interface. For those looking to generate customer data, Tripleseat offers various reporting options to measure ROI. Event managers can grab event leads and then convert leads into bookings.
7.) Regpack
When it comes to doing encrypted payment processing, Regpack CRM software is there to assist you. It provides lots of customization features like registration forms and creating unlimited attendee types.
Regpack also allows managers to stick the software on the website's signup page. Moreover, you can also add a cart if you want to sell products at the same time.
8.) Everwall
Everwall integrates social media platforms to keep you updated with the real-time activity from attendees. Further, this CRM software for event management lets you process customized tools to obtain the best results and event success.
9.) Monday
Monday is another event management tool with creative features to oversee a team or get your event vendors on the same page. It brings a quicker status update system alongside a great visual tracking system.
Managers can easily modify this CRM software when they need to manage collaborative projects, conferences, roadshows, seminars, etc.
10.) Brushfire
Brushfire is a set of creative ideologies, which makes it compatible with the online registration and ticketing processes. It is specifically designed to cater to miniseries and churches to be a unique example in the niche.
The Final Conclusion
Concluding the discussion, CRM software for event planning and management proves to be a fruitful tool with omnidirectional services. Each event manager may have different requisites when they come to shop for Customer Relationship Management software.
Some of them may look for a hyper-specific tool to manage a single task, while others may search for 360-degree planning software. Also, you don't need to pay hefty amounts on your favorite tool. Prices figures are not to surprise you, but advanced specifications indeed wonder you.