How Much Does CRM Software Cost?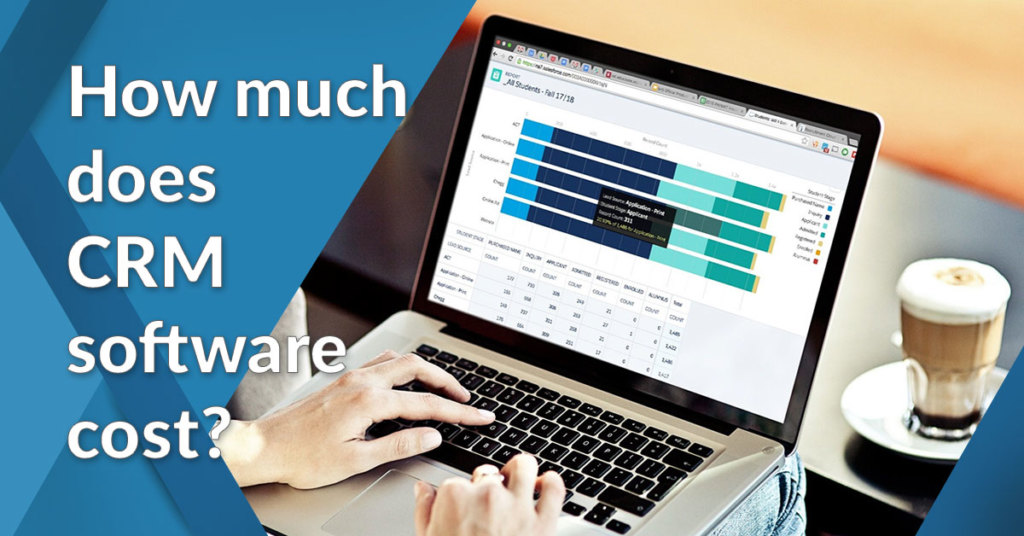 How Much Does CRM Software Cost – Nowadays with the increase in business competition, securing a deep and lasting customer relationship is an important matter to discuss. Here comes the customer relationship management software which is among the reasons for today's biggest software market. Customer relationship management software is a set of powerful tools that have been proven to effectively improve sales productivity for many companies.
It's safe when we say that the customer relationship management market is booming. According to the reports, by 2021, it's expected to rise at the CRM price of $77 billion, yet it is seen that the overall install base around the world is slightly over 1%.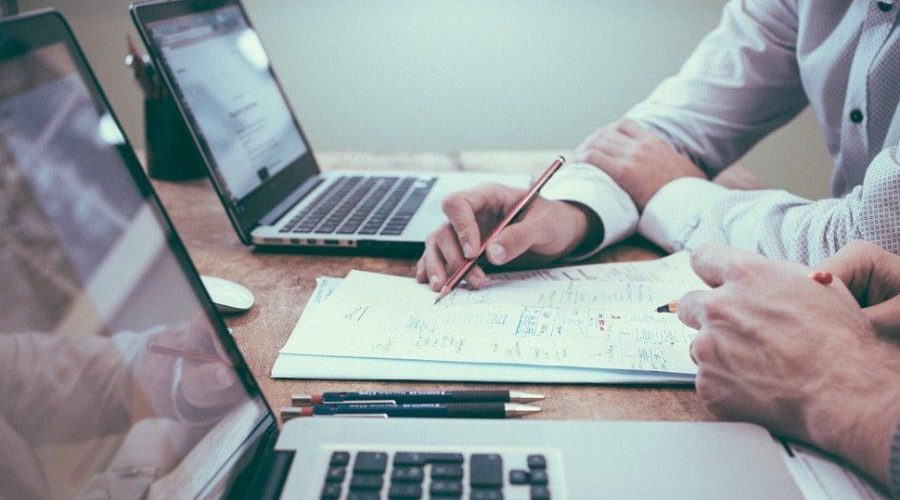 Many businesses, especially startups and small to mid-sized companies, are initially put off by the CRM development costs and/or require monthly payments set by the top industry players like Oracle, SalesForce, and others. However, in today's timekeeping, your business data in spreadsheets isn't a viable long-term strategy for growth. At a certain point in your business, you'll have to face the decision of hiring a CRM company to build the product for you.
So, how much does the CRM system cost? Calculating actual CRM costs is quite tricky, we've made an in-depth analysis of the payment policies of some of the leading CRM providers in the market today and thus provide you with some of the critical details on how CRM tools are priced. This is to help you to make a sound decision in selecting a suitable platform for your business.
How Much Does the CRM Software Price?
Talking CRM System, it is typically hosted online and licensed out to other companies on a "per user, per month" basis, along with the one-time implementation costs which are otherwise known as a (Saas) software-as-a-service or online CRM model. Some vendors in the CRM market may have a flat monthly fee regardless of the number of users, though it varies between different market segments.
The CRM Software price depends on many factors including the number of features, the relative difficulty of the project, the cost of deployment and support, and rates charged by a web development company.
If we talk about the initial CRM Price for development, usually starts from $50,000 and onward which is based on the project scope and requirements for the first build.
It is seen that most existing CRM systems and cloud services are priced usually per user. This means that the larger your team and company grow, the more you'll be forced to pay on a required basis if you unlock additional features in CRM and custom modules that may require even more monthly payments.
Another module that needs attention is the service pricing of one popular CRM vendor. Mostly, the enterprise-sized package of CRM vendors is priced at $125 per user per month. Some quick math here:
25 users X $125 = $3125 per month = $37,500 per year = $187,500 for 5 years.
It is obvious that for the same amount of money, your own company could have already built a powerful, custom CRM system, which would require far fewer investments in maintenance and possible tech support.
Price to build a CRM product
The calculations we've made will help determine the average cost to develop a CRM system, provided as a Software-as-a-service solution. As you can see, we've also included what exactly we develop for such a project.
1. Sales Module:
Features and their cost:
Accounts, Opportunities, Leads, Pipelines, Contacts, Tasks, Dashboard – $36,000 – $39,600
Sales Analytics – $8,000 – 9,000
Sales Planning and Forecasting – $8,100 – 11,700
2. Marketing Module
Features and their cost:
Marketing Campaign Management – $9,000-$10,800
Customer Segmentation – $8,000-$9,000
Marketing Analytics – $8,000-$9,000
3. Support Module:
Help Desk & Agent Console – $24,300-$31,500
Knowledge Base – $5,400-$6,000
Service Analytics – $8,000-$9,000
Hidden Price of CRM System
CRM system vendors make their money more through volume than through nickel-and-diming customers because it is such a staple of so many industries and businesses. There are a few hidden costs, with one of the main exceptions: implementation.
The majority of software-as-a-service CRM systems can run without dedicated IT support, either internally or from the vendor, so extra costs come out of paying the vendor to install the software and provide training sessions for key users.
Depending on the vendor and the system, this cost can range from a few hundred to a few thousand dollars.
An on-premise CRM solution will require a dedicated IT team in order to maintain the servers and administration duties.
Some of The Popular CRM Prices in Indian Market
For the purposes of comparison, we chose some of the popular CRM price & packages.
WHSuites – Fastest Growing CRM CUM Lead Management Software
WHSuites is the fastest-growing lead management software in India which any company can own at an affordable rate. The software is specially designed for companies that want to manage their work to the best. The yearly package for WHSuites ERP Cum Lead management software is INR 45000 + GST extra for the nonlicensed version. Other than that INR 15000 + GST for Yearly maintenance and cloud hosting charges). The company has a free version as well as Licensed versions available. For the Licensed version, the charges increased a bit. So you can contact us for details about that too.
1. Nutshell CRM Software Price
Full feature package: Nutshell Pro
Cost when billed annually: $35 per user, per month
Cost when billed monthly: $39 per user, per month
2. Capsule CRM Price
Capsule offers a basic plan that can be completely used by two users. The only issue? It's very basic, with a cap of 250 contacts and 10MB of storage.
Professional plan: $18 per user, per month
Team plan: $36 per user, per month
3. Copper CRM Price
Copper offers three fixed pricing plans.
Basic plan: $19 that should tick all the boxes for small businesses, and comes with excellent Google integration.
Professional plan: $49 that adds task and workflow automation at a reasonable price point
4. Zoho CRM Price
Zoho delivers a completely free, feature-rich plan perfect for businesses new to the CRM systems.
The Standard plan: $12
Affordable Professional: $20
Enterprise: $35
5. Cloze CRM Price:
Cloze offers four paid options ranging from $17 to $49.99 per user, per month. What you pay will depend on the level of features you require and the size of your team, but we recommend the Business Gold plan ($29) for a neat blend of value and functionality.
6. HubSpot CRM Price
Full feature package: HubSpot CRM is not a "full feature" CRM, and lacks reporting and certain sales process capabilities out of the box.
Cost: Free. Reporting can be added for $200/month.
7. Insightly CRM Price
Full feature package: Insightly Professional
CRM Price when billed annually: $49 per user, per month
CRM price when billed monthly: $59 per user, per month
8. Freshsales CRM Price
As well as strong customer support and a generous free plan, Freshsales provides four paid tiers for small and medium-sized businesses, starting with the Blossom plan ($12).
Freshsales' premium Forest plan ($79) is still highly affordable.
9. Microsoft Dynamics CRM Price
Everyone knows who Microsoft is, and of course, they have a CRM solution! Known as Microsoft Dynamics, it's sold either as an online solution or licensed as an on-premise solution. Features include mobile access, sales automation, workflows, social tools, and reports.
The Professional version for online use is priced at $65 per user per month.
The online Basic version is $30 per user per month.
The bare minimum version of Microsoft Dynamics is the Essential version. It's $15 per user per month
The Microsoft Dynamics website also has this cool tool, allowing you to compare their system to Salesforce and Oracle, so you can figure out which is the least expensive depending on your unique needs.
10. SugarCRM Price
Features include mobile capabilities, reporting, dashboards, sales automation, and forecasting.
For the yearly contract, Sugar Professional is $420
Sugar Enterprise is $720
Sugar Ultimate is $1,800.
Conclusion:
Naturally, cheaper CRM systems are going to be better suited to smaller businesses. Not only will they be easier on your wallet, but they'll also be easier to use, owing to the fact that they come with fewer features. So given in this article about the CRM Software Price. Contact us for more details.