CRM Software For Accounting Firms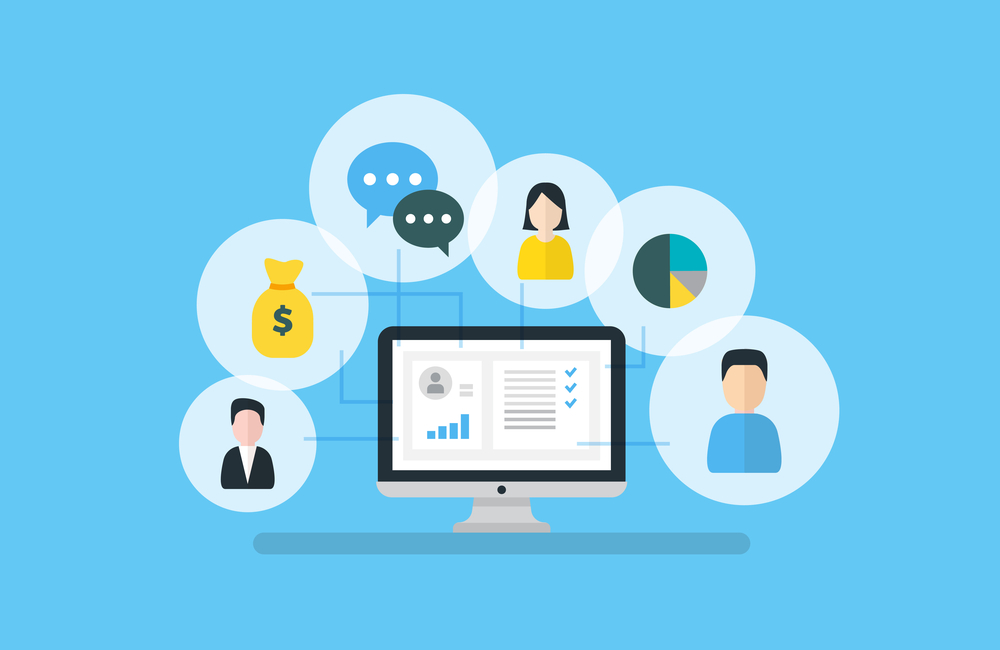 CRM Software for Accounting Firms – Accounting Customer Relationship Management (CRM) software covers flexible utilities for all Accounts departments. When it comes to the accounting firm, CRM revolves around to help entities maintaining resilient client relationships. Today's post gets you to surround the hit list of best CRM systems for accountants.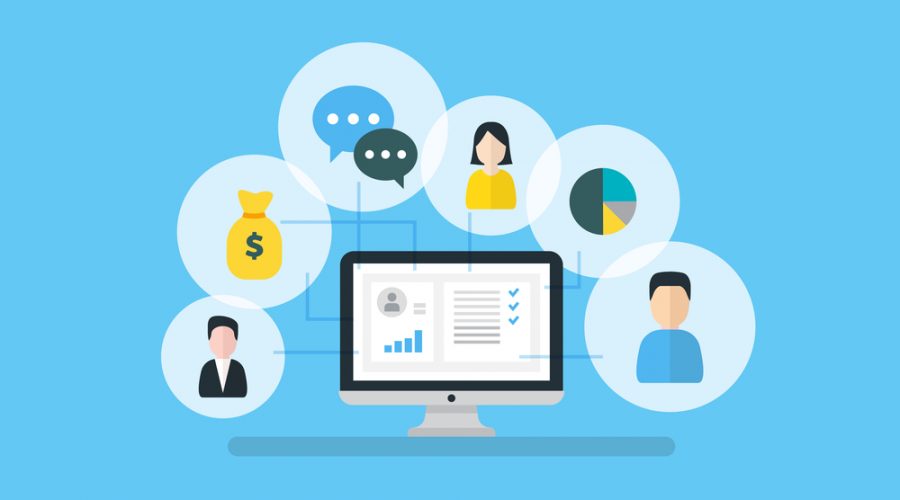 In the beginning of your firm's operations, it seems a bit hard to determine the importance of CRM systems. Initially, you start an accounting company with just yourself as an owner or maybe one or two employees. Your business data and information remain in your head or your employees. There seems nothing complicated when you come to manage such a small volume of client data.
But what when you grow over the years to become a large entity stuffed with abundant customer dealings. You need a digital platform to handle your tangles concerning your routine business activities. This is when CRM software comes to help you.
Customer Relationship Management Software for Accountants
As an accountant, you use accounting software to cater to your daily work requisites. But this software deals only in numbers, and your job circle is much more than that. So, what is the solution?
Specialized CRM software comes to augment traditional customer service. It allows accountants to store and access client data in a centralized directory to improve your interaction with clients. Ultimately, you will enjoy stronger customer relationships and improved loyalty to help generate more leads.
Not all CRM software systems are principally designed for accountants. In fact, manufacturers keep the nature and requirements of the industry in mind while drafting a CRM software. One can come across CRM solutions for manufacturing units, small businesses, real estate, insurance companies, pharma companies and more.
Accountant CRM Software – Key Features and Benefits
When it comes to choosing the right platform for accounting purpose, you need to navigate through some key qualities or features of a CRM for accountants.
The most significant quality is its integration with accosting software i.e. QuickBooks. It helps you maintaining client transaction information in either platform and have synched to other automatically.
Further, a reliable CRM software for accounting motive lets you create and organize your customer onboard strategy. It also ensures your client receives the same information on the same timeline, thanks to quick utilities like document storage, email templates, and reminders etc.
A great CRM tool paves a straightforward way for accountants to track your client communication smoothly. It helps you track of your emails, messages or video chats over time.
Another productive benefit is brand building. A true customer relationship management software has a specialized tool to help you build an accounting brand. It must have data sharing capabilities so that you can spread your valuable thoughts across your clientele. It poses you as a thought leader in the industry.
Client self-sufficiency is a charming highlight to let you reserve more hours for yourself as an accountant. With the in-built self-serve protocol, a good CRM allows your clients to access their transaction history, invoices and otherdealingswith you.
Most importantly, implementing a CRM system improves your client management skills. Your team is able to access, edit and update client information easily.
So, these are some of the major characteristics you need to consider while selecting a CRM software for your accounting firm.
Now, let's proceed further to have a look at the best CRM for accountant list.
Best CRM Systems for Accounting Firm
WHSuites CRM
WHSuites CRM is a dedicated product by WebHopers, a complete digital marketing and software company in Panchkula. The CRM for accountants is a personalized and fully-customizable software solution to cater to your all accounting hassles.It is designed by industry specialists using advanced protocols to nurture your accounting processes on the same dais.
Here're the key configurations of accountant WHSuites CRM software: integration with accounting software, excellent client management system, smoother client communications, customized and automated workflows, brand-building skills, streamlined client onboarding and more.
HubSpot CRM
HubSpot is a cloud-based CRM solution for an accounting business, offering great approach to handle your business relationships.
It comes loaded with lots of advanced modules like live chat, prospect tracking, email tracking, document storage, meeting scheduling, marketing funnel management and more.
Microsoft Dynamics
Furthermore, the Microsoft Dynamics CRM software concludes worthful skills to invigorate your client connections. As an accountant, you will experience astonishing customer data management services with MD, alongside offering the best solutions to your clientele.
io
It simply follows the conception to help you close more deals and make more sales. Using promising sales workflows and attractive interface, Close.io lets accountants create warm and long-lasting relations with clients.
PipeDrive
Next is the PipeDrive CRM software for accounting firms, developed by salespeople. The system comes to help you visualize sale processes and find the ultimate way to retain clients.
Its primary highlights boast track communications, mobile app integrations, privacy and security, insights and reports, send personalized emails automatically and others.
Method CRM
The next warrior on the list promises to bring more customizable CRM solutions for QuickBooks. It carries a relevant solution to all your accounting puzzles. Whether you need better activity tracking, simplified contact management, accurate estimates, integrations, or lead management – it is all the with you.
Nimble
Nimble provides accountants with tons of productive features like better activity and contact management, unified inbox, responsive social listening. It is a cloud-based CRM solution, helping users with advanced client and business data management system.
Solve 360
This well-enriched CRM platform integrates various Google apps and helps you track sales and firm progress by regular reports. Moreover, it lays great emphasis on strengthening customer relationships by targeting specific contacts.
The Final Words
Advancements in digitization and IT industry leads to a whopping demand for dedicated CRM software solutions. Accounting firms are no longer away from its impact and realizing a consistent need for CRM systems.
You just have gone through a wide list of best CRM software for accountants. It lets you grab an idea about how a good CRM software for accounting business looks like.
Almost all offerings consume the same potential to help accountants kill their needs. But WHSuites CRM hosts unique features and integrated customizable tools to assist accounting businesses overwhelmingly. It has enough to serve you the best way.