CRM Software For Pharmaceutical Companies
CRM Software For Pharmaceutical Companies – The Pharmaceutical Industry is the main Industry in the Indian market and Customer Relationship Management CRM for pharmaceutical companies is a way to provide better and more reliable support for Pharmaceuticals customers and clients.
It is always safe to say that good customer relationship management plays a main role in the company's success and in the case of Pharmaceutical companies that mainly focus on improving the health base needs of the customers, CRM is the most valuable tool.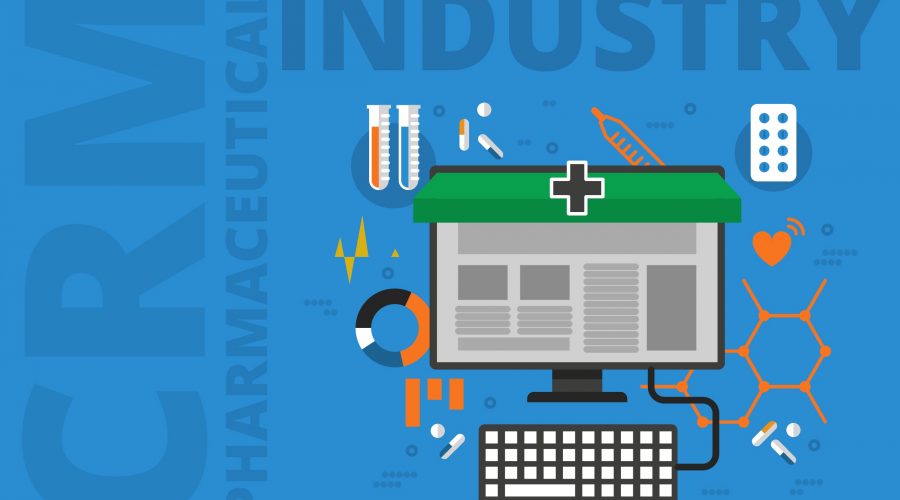 WHSuites Pharma CRM System covers many of the customer-related problems that are a part of daily business for the pharma industry. Our specialized CRM system is mainly made to support the needs of both office-based and traveling pharmaceutical product sales representatives. This is because they promote and support the sales cycle.
WHSuites Software can help you to face unique industry-specific challenges, such as inventorying your products, keeping track of new laws and regulations, and maintaining positive long-term relationships with care providers.
Our CRM Pharma software solutions include the best industry-specific functionalities and have pharmaceutical best practices. For more information reach us by calling on +91-6000810002 or you can write your query at Info@webhopers.com.
What Is Pharmaceutical CRM System and How it is Helpful?
Pharmaceutical CRM System provides pharma companies with industry-specific CRM that organizes and helps to get the most revenue from shelf life by reaching many more new prescribers (doctors) and patients (Consumers). Pharmaceutical companies are responding to CRM as a means of gaining sales and marketing efficiency, as well as improving industry compliance to enhance credibility with physicians.
With the Pharma CRM system, one can cast a wide net with your products by adopting and creating a clear marketing strategy and partnering with leading entities in the pharma companies. Some of the benefits are as follows:
Within this software, one can organize his entire target audience into a segmented and proper list.
You can manage all the POS and patient feedback with a single online reporting software system.
You will always get the latest updates on POS activity from the cloud-based mobility-firsts reporting software for small and medium businesses.
CRM pharma marketing gives you the proper time to plan more effective campaigns to target your existing customers.
Online pharmacy reporting software gives reports of different product sales.
The CRM pharma software Consolidate and segment your customer list based on a particular parameter. Lead management software allows you to create more effective customer engagement.
It stores and accesses the previous interactions with time stamps through a pharmacy operations management platform.
Create and manage a daily plan for your medical field or representative team on a fixed schedule.
Lead management software operations management allows more flexibility to fix immediate meetings or deviations.
Key Features of Lead Management Software
The right Pharmaceutical Lead Management Software  helps you with the following tasks:
Automate Manage leads and inventory
Track Leads Activity of all the patient feedback through a single online reporting software.
Optimize your marketing timelines
Gauge customer perceptions on existing medicines and drugs
modify your marketing mix which perfectly suits your customers' healthcare requirements.
Manage Your Teams with customers
Provide you with Bulk Lead Assignments to save time in assigning leads one by one.
Bulk Upload Leads
Security Is a major concern. Provide full security features that make it best lead management software
Manage sales revenue team-wise and employee-wise.
Daily sales report feature
Best Features of WHSuites Pharmaceutical CRM System Software
WHSuites CRM System is mainly designed to manage all the relationships between sales and marketing professionals and their customers. And in the case of pharmaceuticals, too, where the salespeople are the reps and the customers are physicians. Take a look at these features which makes WHSuites CRM system the Best CRM system For Pharma Companies:
With the help of WHsuites pharma CRM, you can manage medical representative office visits based on factors like route convenience and physician specialty.
WHSuites has an inbuilt feature to fetch Pharmaceutical leads automatically from different sources like Indiamart, PharmaHopers, Pharmaadda, Leads From Website, etc.
This software will track visits based on medication, representative, and region, leveraging that information to enhance and focus future marketing efforts.
 One can organize his entire target audience into a segmented ad proper list.
The Sales representatives should be able to execute ad take forward marketing campaigns both in-office and virtually.
With the help of CRM, the rep can access organized product and physician information to create targeted email messages and effective presentations.
Our software may also have capabilities for creating segmented calling lists to execute phone campaigns more efficiently.
With our advanced feature of Sample tracking, reps can manage their drug sample inventory and track drug prescriptions among physicians.
Improve drug perceptions by associating with physicians, key opinion leaders (KOLs), chemists, and managers in healthcare societies and medical institutions with the Pharma CRM system.
Allow organizations to carry out sales, marketing, and service activities within the bounds of the Food and Drug Administration (FDA) regulations.
Collaborate with pharmaceutical partners to generate and deliver value to your end consumers.
Important Faqs
Q1.)  What are the Challenges Sorted by the CRM For Pharmaceutical Industry?
Ans 1.) There are several challenges that the Pharma CRM System solves like
Tracking Product Awareness at various levels.
Managing the Channel Tiers in the Pharmaceutical industry.
Handling sample distribution at small levels.
Managing and handling MR work daily/monthly/weekly.
Helps in Creating marketing strategies by robust data.
Maintaining the chemist or distributors cycles.
Q 2.) What are the things that are required in Pharmaceutical CRM Software?
Ans2.) Enrolling yourself in any pharma CRM software you need to take care of the following things
Do the software is easy to integrate?
Does the software is easy to access by the team?
If any problem occurs so does the team provide support properly?
Does the software has all the important feature to monitor the company process?
Does the Software have all the important security measures to store your data?
Conclusion
Well, you'll find several Pharmaceutical CRM software in the market. But WHSuites has unique features that make it different from the others. So if you are looking for CRM Solution for your pharmaceutical firm then do try WHSuites now.