CRM For Roofing Companies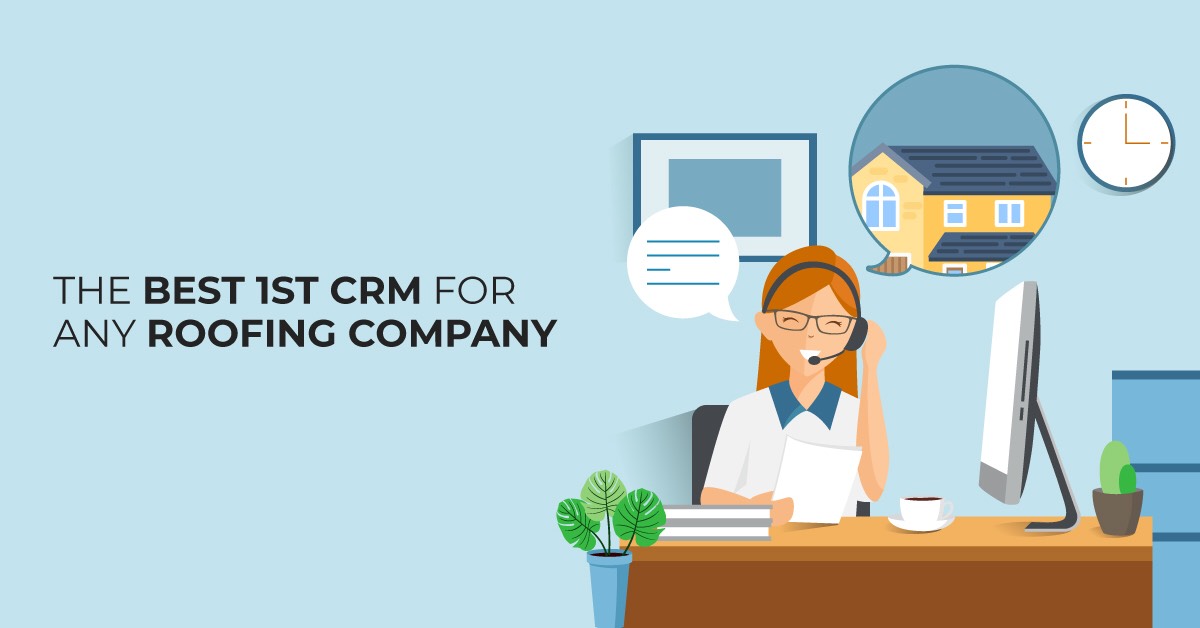 CRM for Roofing Companies – Should you invest in CRM software for roofing companies? Will this be the right decision? As a roofing and siding company, it is stunningly essential to nurture your leads & supervise your sales pipeline. But the job isn't as simple as it seems to be. There are numerous critical & steady processes a roofing contractor has to manage individually. Any missed opportunity can leave you with nothing admirable. Here's roofing companies lead management software or Roofing CRM comes into existence.
Why do Roofing Companies need CRM Software?
When it comes to describing roofing service procedures, it involves plenty of onuses the company needs to perform. Some of the necessary obligations conclude;
Lead tracking
Customer service
Data-based decision-making
Customer relations & retention
Project management
Organizing contacts
Billing & online payments
Inventory management and more
All these tasks become arduously complicated to perform manually. That's why roofing companies need a cloud-based digital solution to handle all these puzzles efficiently.
How CRM Helps Roof Construction Firms?
A good customer relationship management system integrates your roofing construction processes into a single destination.
It helps in better project planning, roofing sales team management, safety training, and other critical aspects of the job.
Further, it has an intelligent framework for customer relationships & loyalty management, contacts, emails, etc.
Roofing company CRM provides reporting and analytical features to make informed decisions.
It makes the customer service awesomely great. Customer information is available instantly.
Moreover, CRM for roofing firms helps in closing more deals.
Best CRMs for Roofing Companies
Underneath, you will navigate the list of some tested & verified CRM software solutions for the roofing construction industry:
WHSuites CRM
WHSuites CRM occupies the apex spot due to some solid reasons. It is specifically designed for roofing manufacturers to help them streamline their complicated operations in a flow.
The CRM system integrates numerous web-based apps like Gmail, Google Calendar, Stripe, Zapier, QuickBooks, HomeAdvisor, ApexChat, and some others. It also provides cloud-based storage space to store important data and files digitally.
Builder Prime
Using Builder Prime CRM for roofing work, you will capture more jobs and earn more money. It is ready to process more payments, create more invoices, and more record-keeping. Further, Builder Prime software captures time-sheets, performs job-costing, and helps inventory management.
Equipter
Well, Equipter is another flexible tool to combine your business operations, sales, analytics, marketing, and others in one centralized system. It can streamline your leads and track daily schedules effectively for better customer retention. The software also makes scheduling easier to save lots of time.
Jobber
Jobber CRM is capable of handling scads of functions to make your roof construction job flawless. It houses features like invoicing, scheduling, customer job forms, GPS tracking, lead management, contact management, and others.
RoofSnap
The web-based digital software solution is primarily designed for businesses in the roofing industry. The system assists brands to manage projects, generating contacts and estimates, and recording drone or blueprint measurements.
HomeProSoft CRM
It is an ideal suite for small-to-medium-sized roofing firms with a comprehensive stall for multiple technologies. The system dares to host a wide array of technicalities like Client Tracking, Forecasting, Contract Management, Scheduling, Proposals/Quotes, Sales Pipeline Management, Project Management & more.
The EagleView App
Last but not least, the EagleView App CRM for roofing the industry is transforming the way organizations work by lodging the highest-level accuracy. It combines a stack of imageries to reveal the finest details on the screen to help you identify insights into your projects at hand.
Conclusion
CRMs for roofing firms also involve innovative tactics as they do for other industries. These are a perfect combination of all the relevant skills roofing companies need to automate their procedures for better project control and customer relations. Furthermore, roof constructing firms must give a try CRM software to see the difference. Your business will become more stable, organized, and well-centralized.