CRM For Trading Companies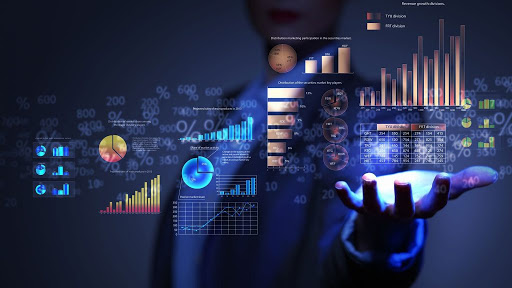 CRM for Trading Companies – Customer Relationship Management software has proven to be a game-changer for businesses. These are vital for trading and distribution companies as these firms also have to deal with a number of complexities every day. CRM Software for trading companies provides tailor-made solutions to bring smoothness and efficiency in business processes.
Trading companies are specialist entities managing import & export operations and procedures. They enroll their operations across multiple nations. It buys products in one country and sells in another country in bulk quantity.
Collectively, these processes are quite intricate to manage for individuals. They face tough times when it comes to identifying suppliers, negotiating the terms of sales, managing logistics and transport, and other related challenges.
Trading CRM software boasts a unique set of solutions specifically integrated for trading and distribution companies. They help them manage customer relations, automate business operations, and regulate warehouse & inventory management systems to achieve the prime purpose.
Why Should Trading Companies Implement CRM Software?
It is a good question, and you must be eager to get a satisfying answer to it. Customer Relationship Management software is a cloud-based utility to help organizations streamline their business operations.
It is a digital platform that provides quick monitoring of different phases within projects to ensure better customer relations and enhanced performance & profitability.
As far as the trading industry is concerned, a CRM is a must-needed tool here too. The industry is already encountering some radical transformations in recent times. You can see the fluctuating demand; customers' requirements are becoming more unpredictable alongside tight government rules & regulations.
Therefore, every business involved in the trading & distribution domain needs the most powerful, flexible, agile, and customizable trade CRM software. It helps firms run trading operations flawlessly in the cutting-edge competitive market.
What matters most for success in the trading venture is speedy and timely delivery. You should be swift enough to deliver products on time besides handling other business complexities. A good CRM for trading companies has the potential and worth addressing tough challenges of your business processes proficiently.
Benefits of Trading CRM
Following are some of the highlighting benefits of CRMs for trading & distribution firms:
CRMs help to nurture customer relationships that spawn further clientele expansion.
Further, an online digital tool automates warehouse operations by managing the physical movement of goods.
Another advantage of implementing a CRM is that it makes the global shipment easy and hassle-free. It regulates the international norms and trade policies without any employee interference.
A customized CRM system allows self-examination of quality standards, managing stringent incoming checkpoints, and other legal regulations.
A certified customer relationship management system decreases human errors dramatically by automating & streamlining inventory management processes.
Best CRMs for Trading & Distribution Companies
Several client relationship management software systems are there in the market for trading units. Below is the list of some industry-driven tools you can pick for your trading business:
WHSuites CRM
When it comes to regulating unified business operations, WHSuites CRM acknowledges the right potential and skills for trading business. It integrates numerous worthful tactics to help trading firms manage their procedures proficiently.
Furthermore, the well-encompassing digital channel utilizes the latest & business-centric technologies to perform various functions flawlessly. It helps inquiry generation, database management, RFQs from suppliers/manufacturers, quotation management, transit document, and multiple reports.
BevooTech
BevooTech comprises a fully-functional approach for trading organizations to help them automate their business procedures drastically. It can be customized and modified as per the business's unique requirements.
The BevooTech CRM software houses multiple modules like presale module, sales, and inventory module, and service module to ensure better collaboration within different departments and processes.
TradesMarter CRM
Sometimes trading businesses see financial customers have more platforms to engage. Ultimately, it becomes crucial for firms to deliver innovative, extraordinary, and personal experiences to invaluable clients.
Here's the TradesMarter CRM that comes to your rescue with creative ideologies and smart work ethics. It utilizes the dynamism of mobile, cloud, and social to push productivity to unprecedented stages.
RT Dynamic
It is another official CRM system trading company can consider. It helps scale up your growth graph and develops solid relations with esteem clients.
Moreover, RT Dynamic CRM ensures smooth inventory management, on-time delivery, quality assurance, and an automated warehouse management system. You will get a full package of advanced protocols to enjoy better customer response and productivity.
CAS GenesisWorld CRM
It is dedicatedly designed to cater to the unique needs of commercial trade agents and sales organizations. Sales employees get the freedom to work from anywhere online.
Additionally, CAS GenesisWorld optimizes trading business processes to bring flawless functionality and pure results in the long-term scenario.
Conclusion
CRMs can be referred to as the bloodstream of modern business entities. The competition is getting stiff, leading to the quick adoption of digital tools for effective results.
CRMs for trading companies also play a crucial part in the current age competitive business approach. It should be in place to yield maximum return and consolidated client associations.